You can change one subscription plan to another by following the steps below.
1. View or modify my subscription
1 Go to the "Account" section in the drop-down menu.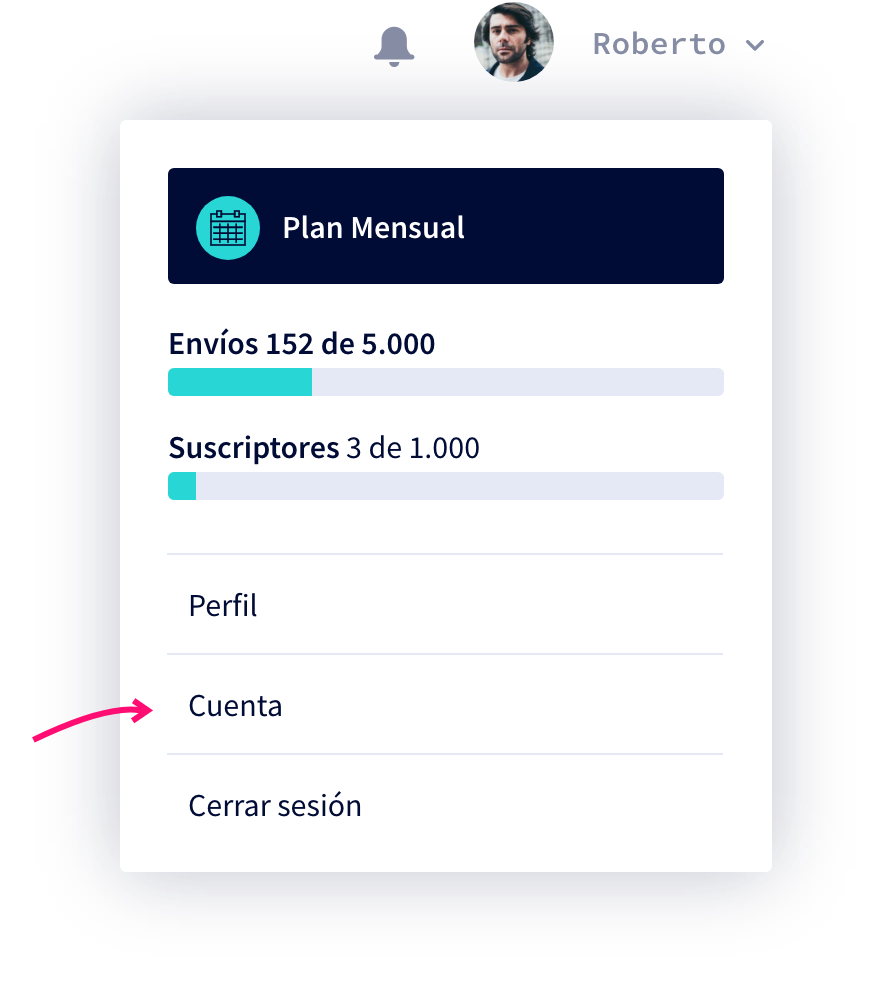 2 Click on the "Subscription" tab.
Then click on "Your current subscription"

3 You will see the plan you have signed up for: number of emailings and subscribers.

4 Click on the "Modify your subscription" button.

5 Choose the type of subscription you prefer.

Please note: in some cases, when you change your subscription type, you will lose all the credits you have stored up to that point.

When do you lose accumulated credits?
When switching from the Prepaid plan to the Monthly plan or the Free plan
When switching from the Free plan to the Monthly or Prepaid plan
Please remember: when you switch from the monthly plan to another plan, the days you have used the Monthly plan will be billed at that time. You will not be able to change your plan until payment has been made.

Monthly Plan
If you opt for the monthly plan you will see the following panel: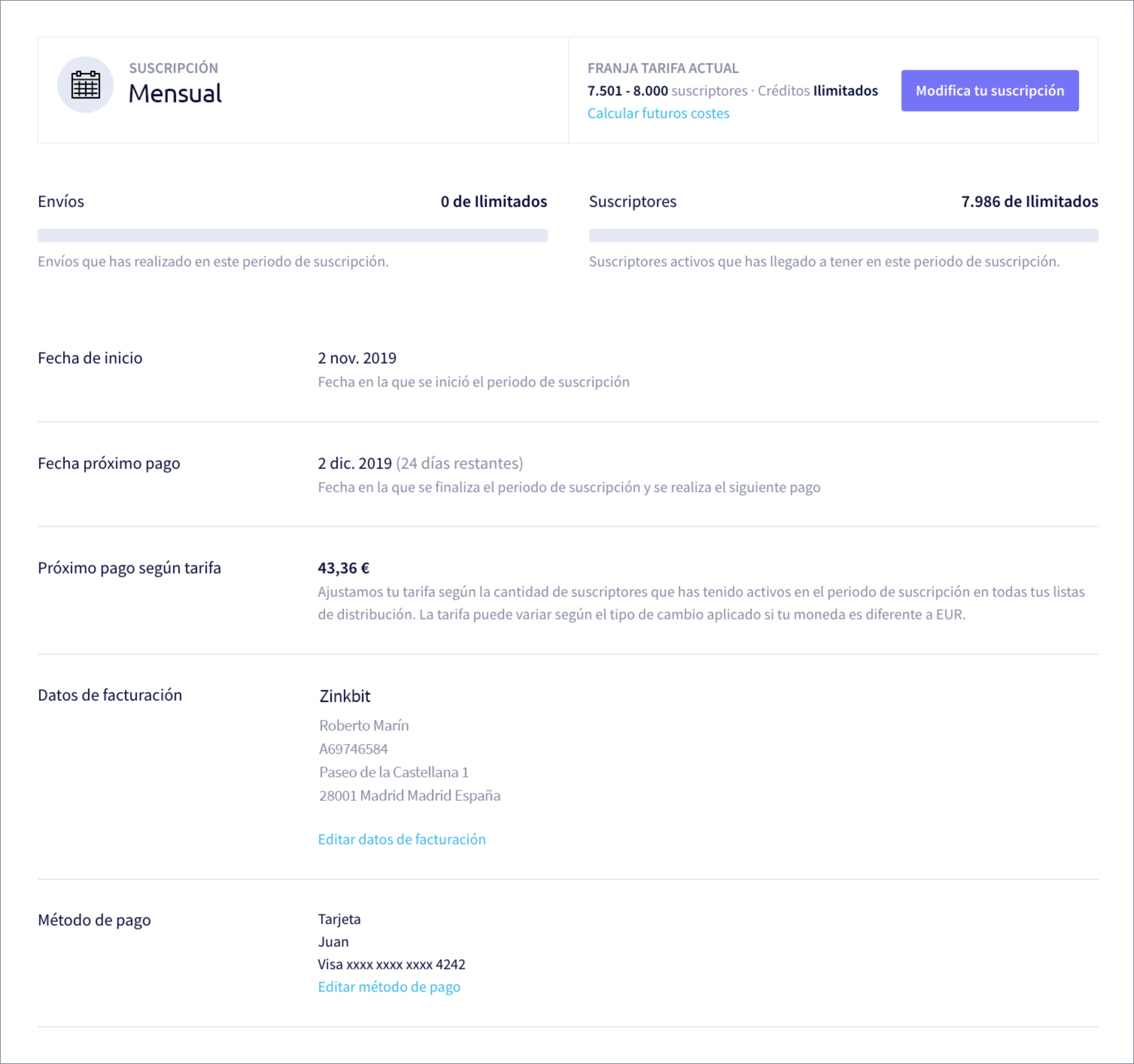 From here you can check:
Start date of your subscription
Next payment date
Next payment according to rate (i.e. according to your active subscribers)
Your billing details and chosen payment method.
In the top right corner you can see the rate range you sign up for according to your number of subscribers. Want to know more about subscription plans?

2. How do I enter my billing information?
Back in the Subscription tab, click the "Edit" button in the Payment Methods box.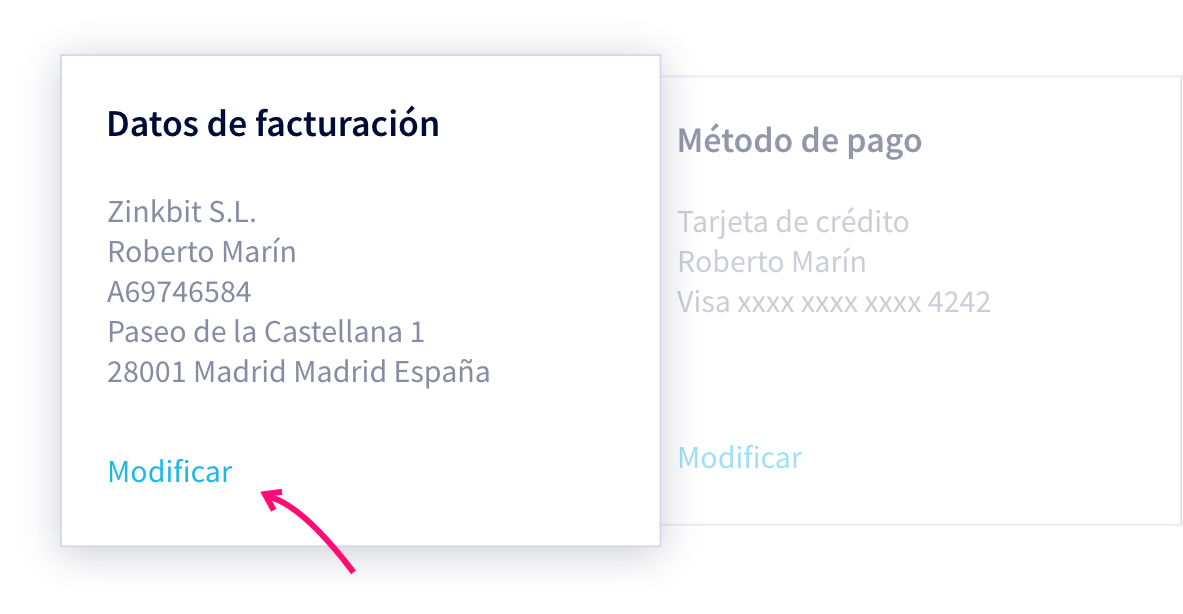 3. How do I choose a payment method?
Back in the Subscription tab, click the "Edit" button in the Payment Methods box.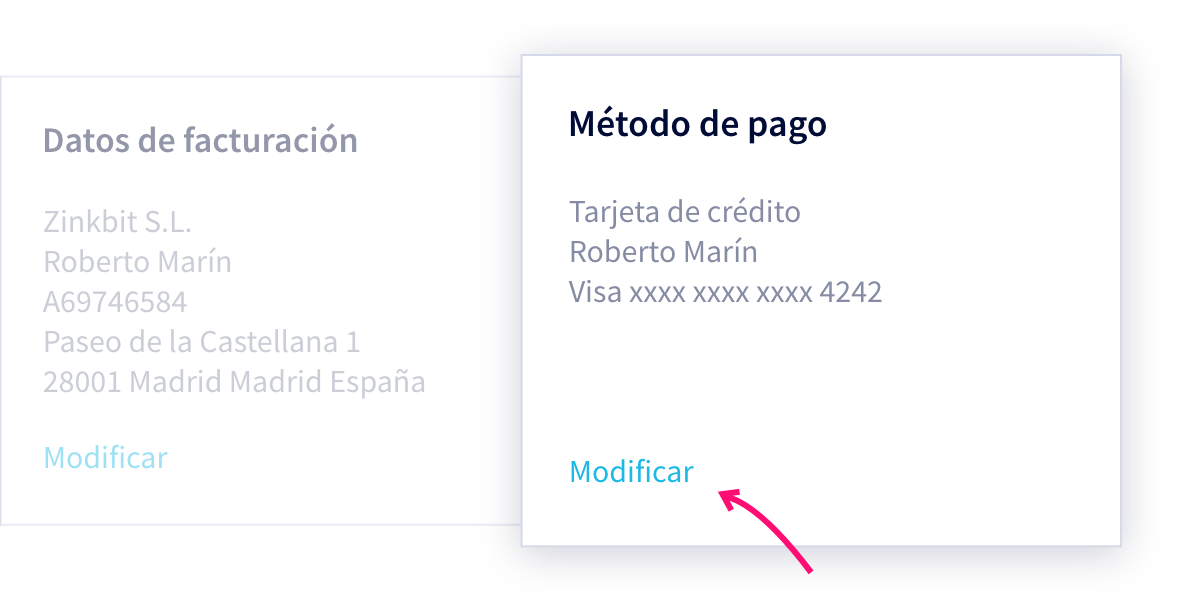 Select your preferred payment option.
There are two payment methods. Depending on the type of plan you choose, you can select one or both:
Prepayment:Card and bank transfer
Monthly Plan:Card
Once all the details have been completed, simply accept the Terms and Conditions of Use and proceed to checkout.

You will receive an e-mail confirming the change of subscription and you will be able to download your invoice.
4. How do I apply a discount coupon?
Enter the discount coupon code in the "Add discount coupon" field and click to validate.