What is the affiliate program?
The affiliate program allows you to recommend Easymailing to your contacts through a personalised link. All those who register on the tool through a personalised URL will be your affiliates, and you will get 25% of all purchases they make on Easymailing for two years.
How can I join the affiliate programme?
To join the affiliate programme you first need to open an account with Easymailing.
Within the platform you can access the affiliate programme in two ways:
Within the tool via the "Affiliation" area under "Account".


Accessing through direct access to "Affiliation", within the drop-down menu.



How can I get affiliates?
We provide you with several banners to include on your website and a personalised link for you to copy and share with your contacts.

How do I know how much I will be paid?
In the area "Balance in your account" you will be able to know in real time which of your affiliates have made a purchase.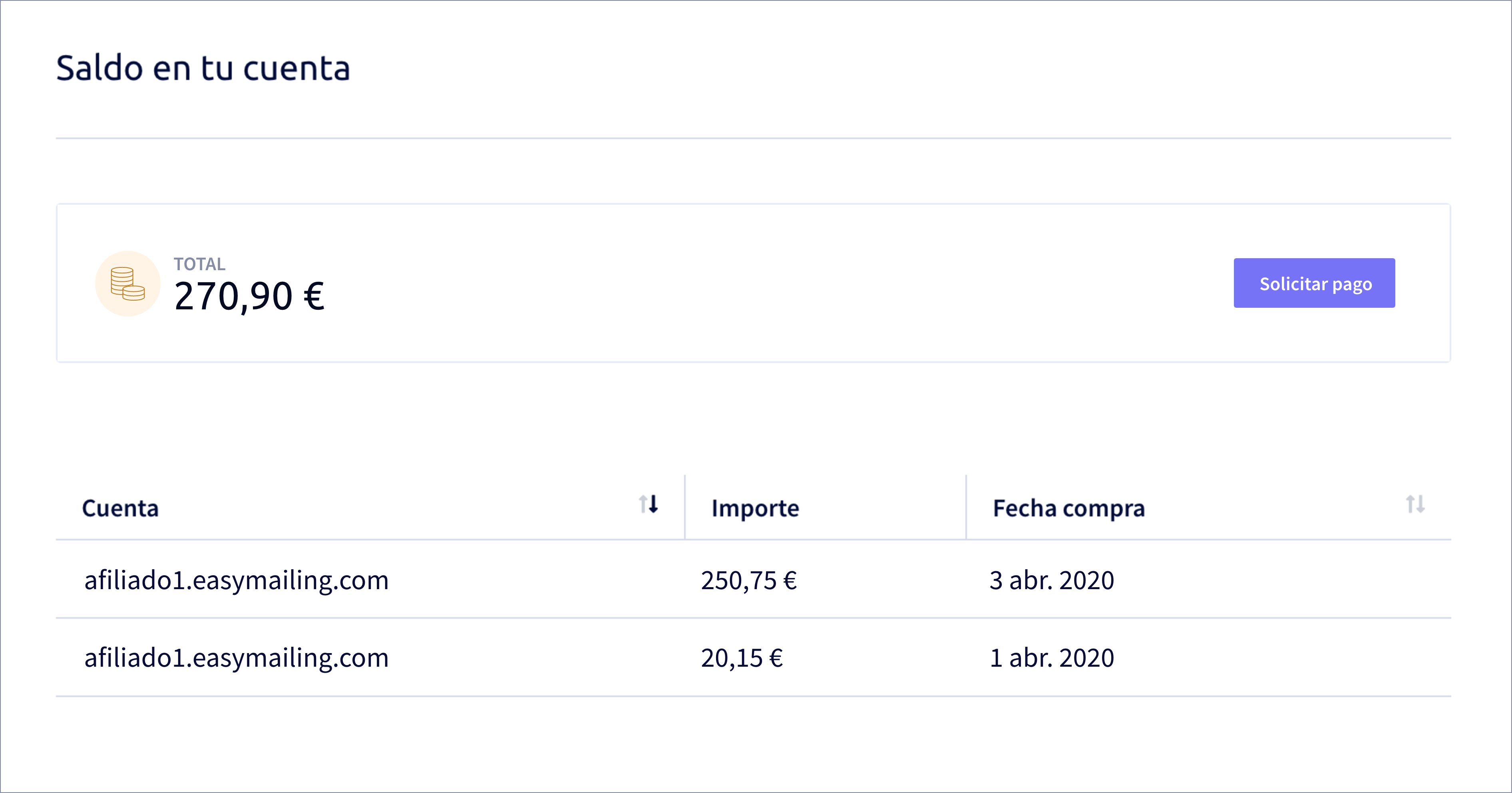 How much will I earn?
25% of the purchase amount. If they have used a discount it will be on the amount of the purchase after applying the discount.
How do I request a payment?
As soon as your affiliates have generated a purchase, you will see it reflected in the "balance in your account" area and you will be able to withdraw it when you exceed €20. To do this, you must click on the "Request payment" button and enter the bank account where you want your funds to be transferred.

The operation has a €3 commission per transfer.
What validity will my affiliates have?
They will be referred to you for two years from the date of registration.
How long do my cookies last?
Your cookies are valid for 90 days.
Please note that when a visitor uses an affiliate link they do not usually make a purchase or register on the first visit, they usually take their time (it can take several days) to investigate until they finally make the purchase or register.