1Go to the "Account" section in the drop-down menu.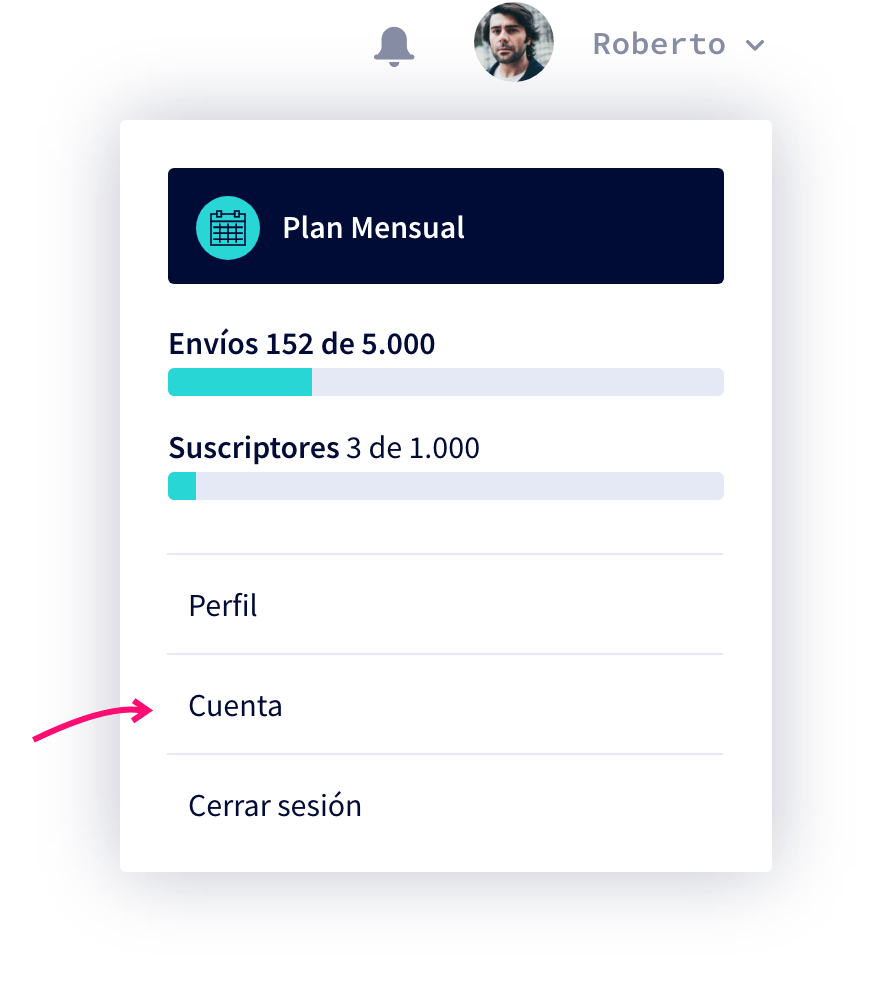 2 Click on the "Invoices" tab.

3 List of invoices
The invoices are sorted by date. You can filter by date by clicking on "Filter by date range".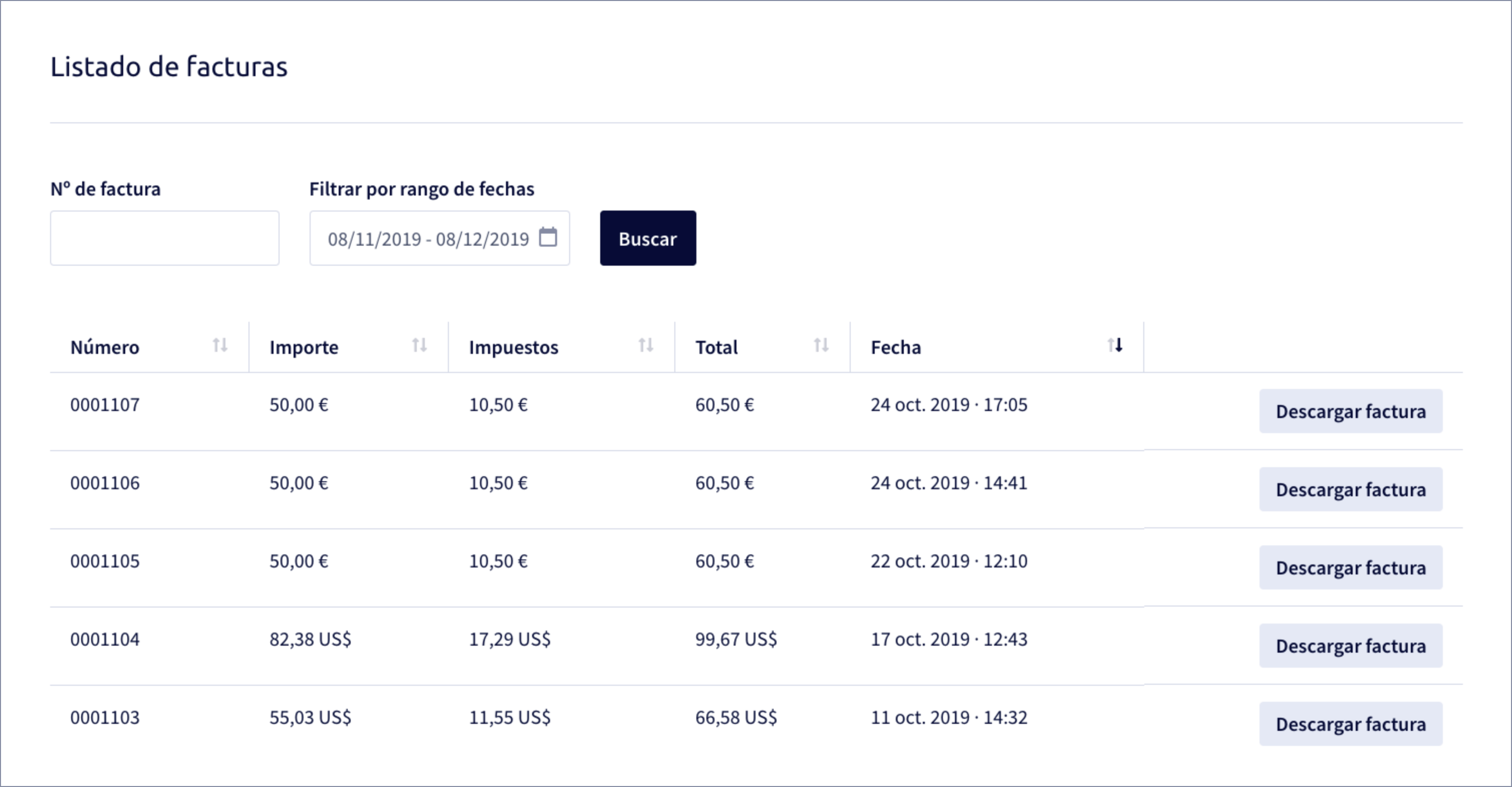 4Download invoice
To download the invoice in PDF, click on the "Download invoice" option.