Easymailing offers you several types of rates, adapted to the needs of your business.
Free Plan
Sign up and start using Easymailing. Lifetime subscription! Your account will be limited to a certain number of subscribers and emailings each month. Some of the features will be disabled or limited.
Monthly Plan
You will pay for the number of subscribers you have had active during the billing period. Billing periods
are 1 month and you are billed at the end of the billing period.
For example: if you start your subscription on 3 September, payment will be made on 3 October. The maximum number of subscribers you have had active in that period will be taken into account when calculating the amount.
Future costs calculator
You can estimate how many subscribers you can have and calculate what they will cost you. Go to Account in the top right. Click on "Modify Subscription" in the "Subscription" drop-down menu. Select the "Calculate future costs" option in the monthly subscription box.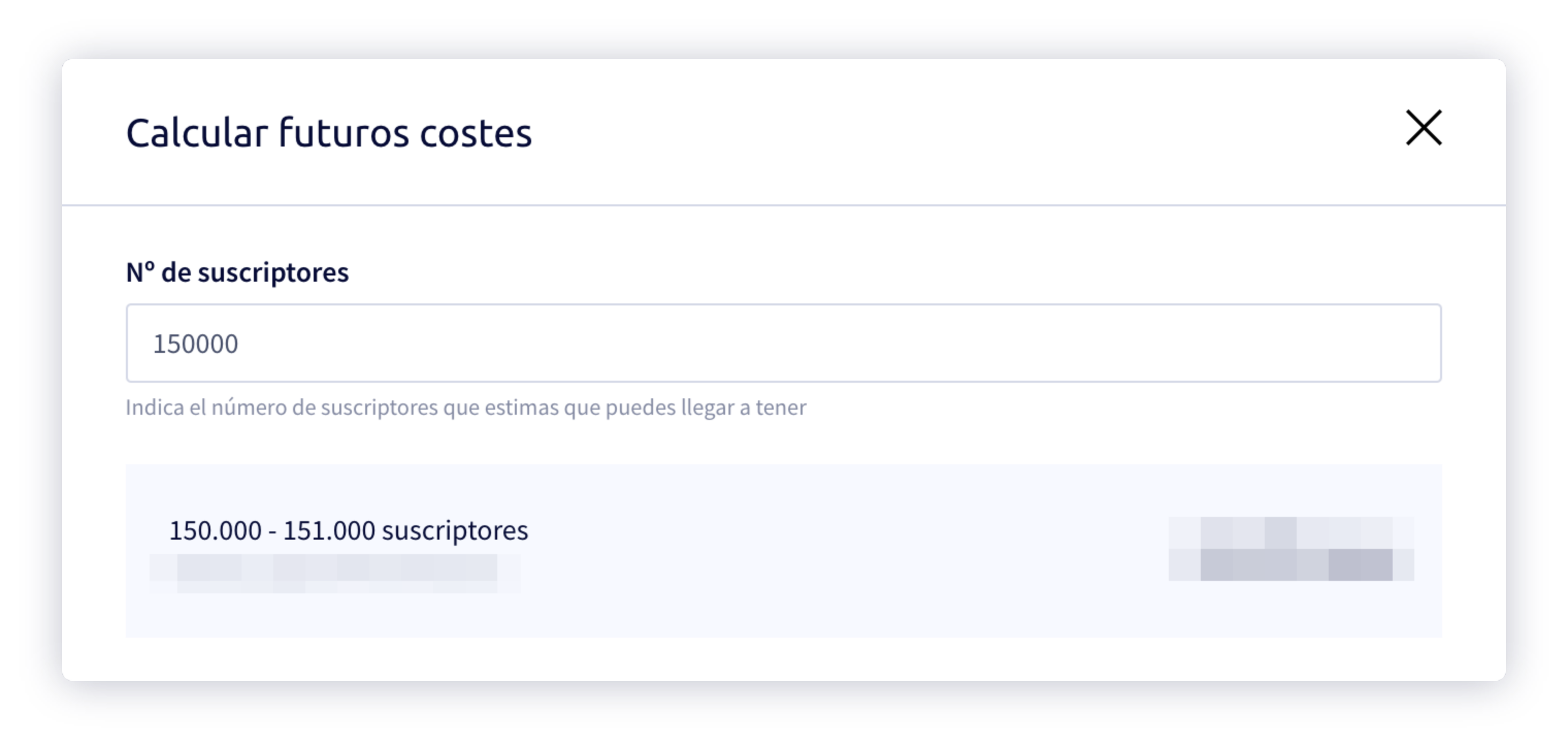 How do the price ranges work?
When you enter a number of subscribers, you will see in the lower margin of the box the number range in which it falls (a minimum and a maximum number of subscribers). Your costs will be calculated according to this range.
Prepaid plan
With this price you purchase a certain number of emailings, which are stored in your account in the form of credits. This way, you know at all times the number of emailings you can send.
This option is recommended if you have a tight budget or if you don't do email campaigns very often.
You can see the number of credits you have and the number of subscribers from the drop-down menu.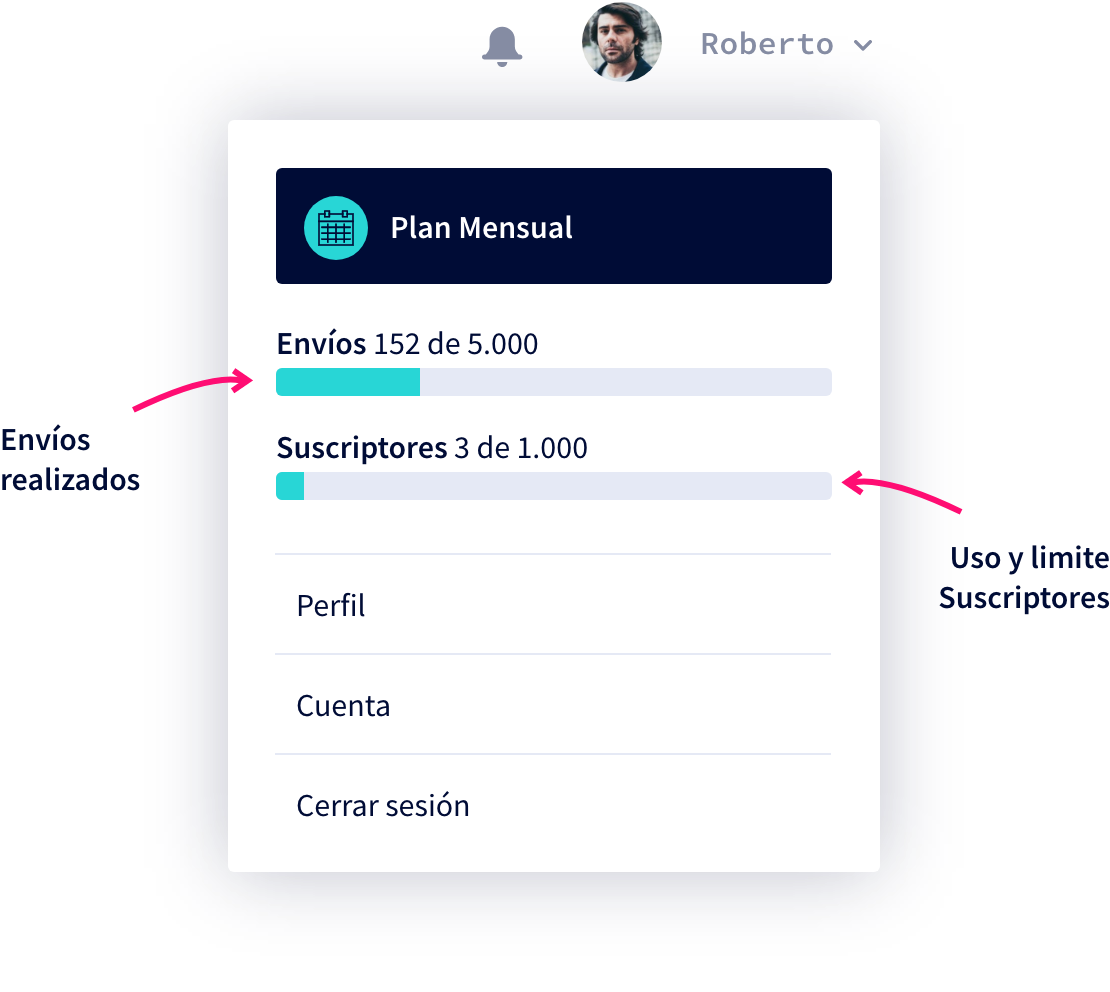 Please note that the application does not allow you to import subscribers, nor to register them from the dashboard or from a web form when you reach the limit of subscribers allowed.
Exclusive plan
If your volume of emailings or your number of subscribers does not fit in with the pre-established rates, you can contact us and we will offer you a tailor-made plan.

Which subscription to choose?
It will depend on the type of campaign you are planning. The credit option (Prepaid) is best suited to small budgets and specific marketing actions. For ongoing deliveries you may prefer the Monthly plan.
For example: if you have a blog and send out regular newsletters, the monthly plan is a good fit. If on the other hand you are an eCommerce and you send seasonal promotions (Christmas, Black Friday, etc.) your ideal plan would be Prepaid.