1 Go to the "Account" section in the drop-down menu.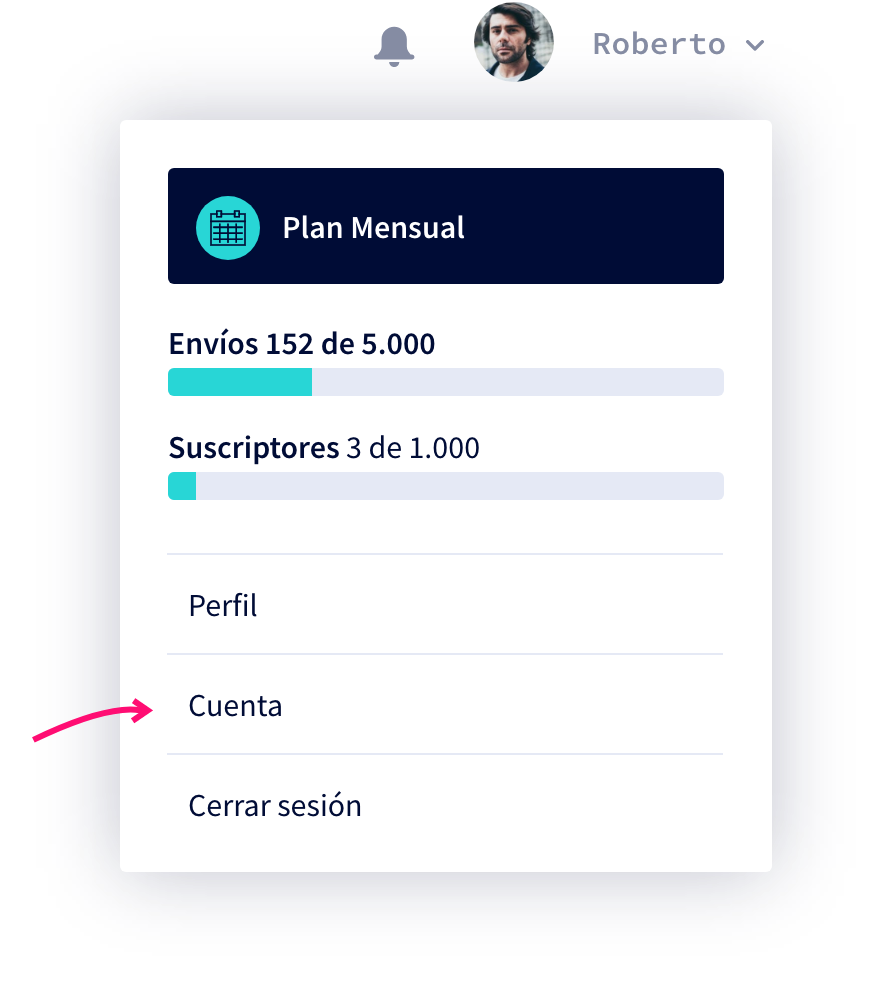 2 Click on the "Delete my account" tab.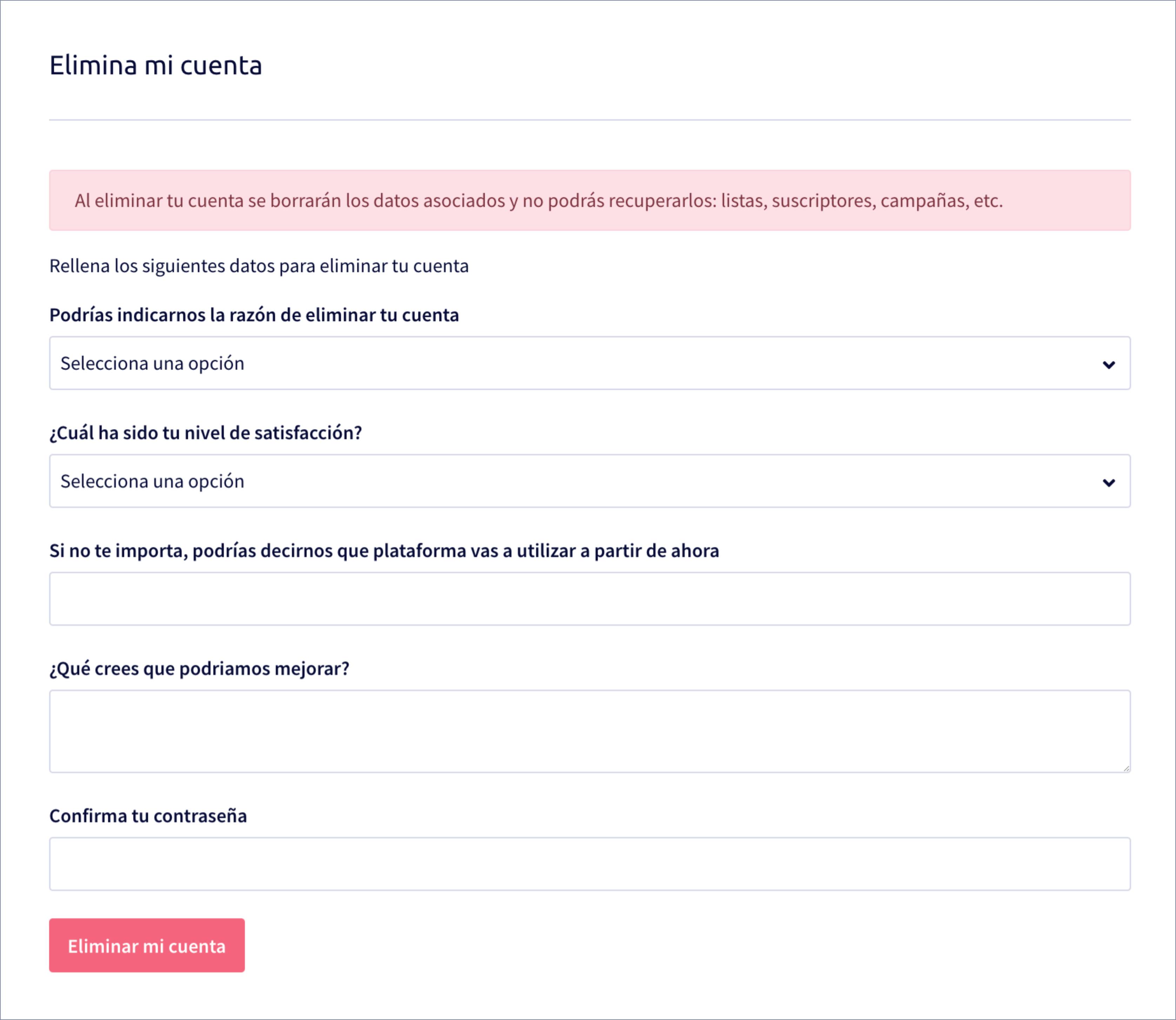 Remember that by deleting your account you will lose all the data associated with it and you will not recover it: leads, subscribers, campaigns, statistics, etc.!
At this point we ask you to tell us why you wish to unsubscribe. Please also let us know your level of satisfaction with Easymailing, the name of the platform you will use from now on and any comments you consider relevant. Your answers will help us to improve!
Finally, just confirm your password to proceed with the deletion.