Easymailing allows you to import subscribers from an excel or csv file. With this you can immediately migrate all your subscribers from another platform, without having to enter them one by one.
1Access the "Audiences" section.

2Select the audience for which you want to import your contacts.
3Click on the "Add contacts" tab.
Then click on "Import subscribers" on the top button panel.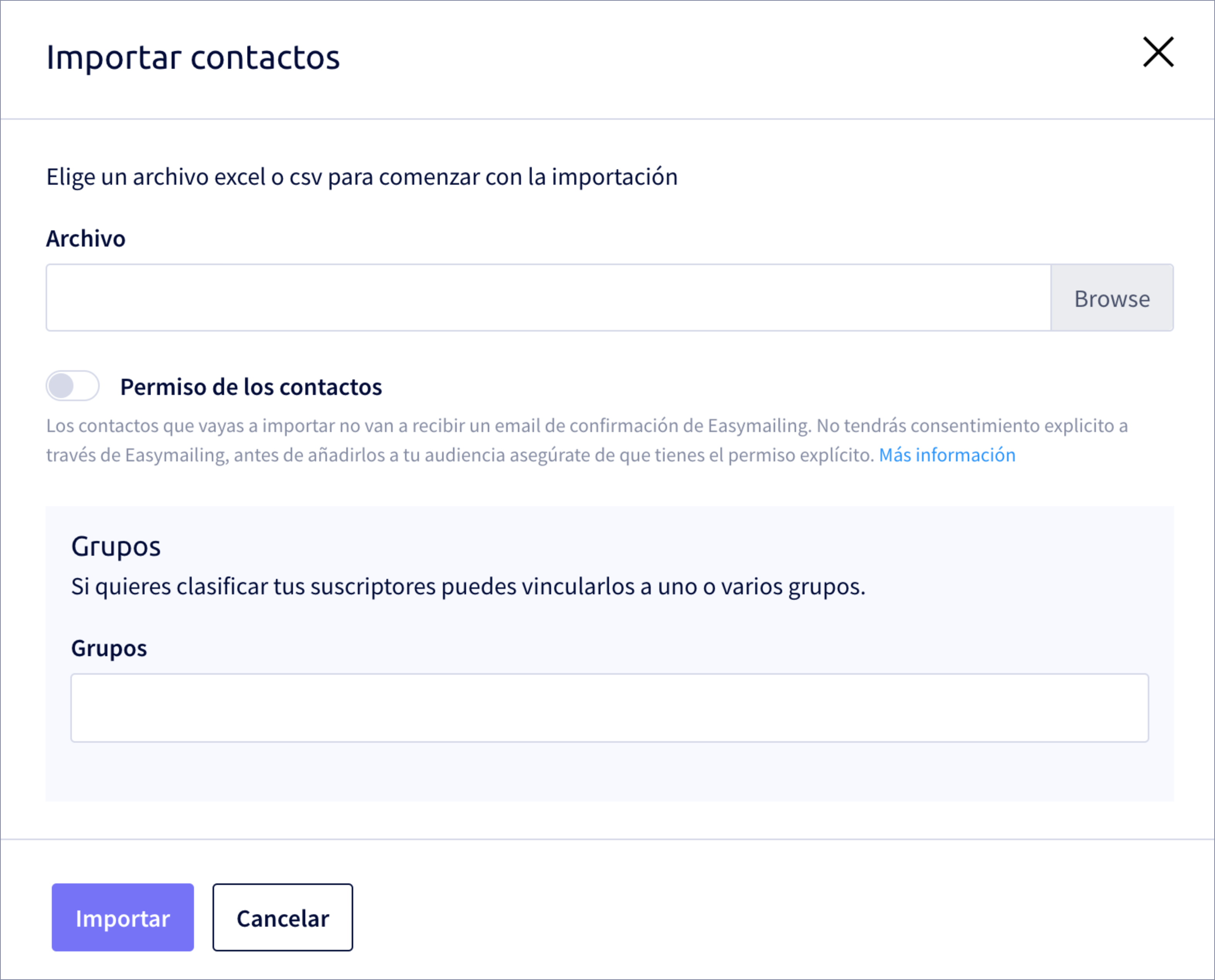 Contacts permission
You will need to tick this option in order to import your contacts. Remember that you will need to have the consent of your subscribers. Consent under the GDPR
Update subscribers
(will be visible in case you have already done an import before)
Check this option if you want Easymailing to update subscriber data if it finds an email that already exists in your audience.
Groups
Link the contacts you care about to the groups you need. You must have previously created these in Manage contacts > Groups. We recommend the article "Create a group"
Finally, click Import and you'll move on to the next step.
Match the fields in the Easymailing database with those in your excel.
If you want to import more fields besides the subscriber email, you will need to have previously created
custom fields
.

The process can take several minutes depending on the number of subscribers you want to import.
4Import history
You will access to a screen with all the imports you have made:

You will view the progress of the import as well as errors, warnings and other statistics by clicking on "overview".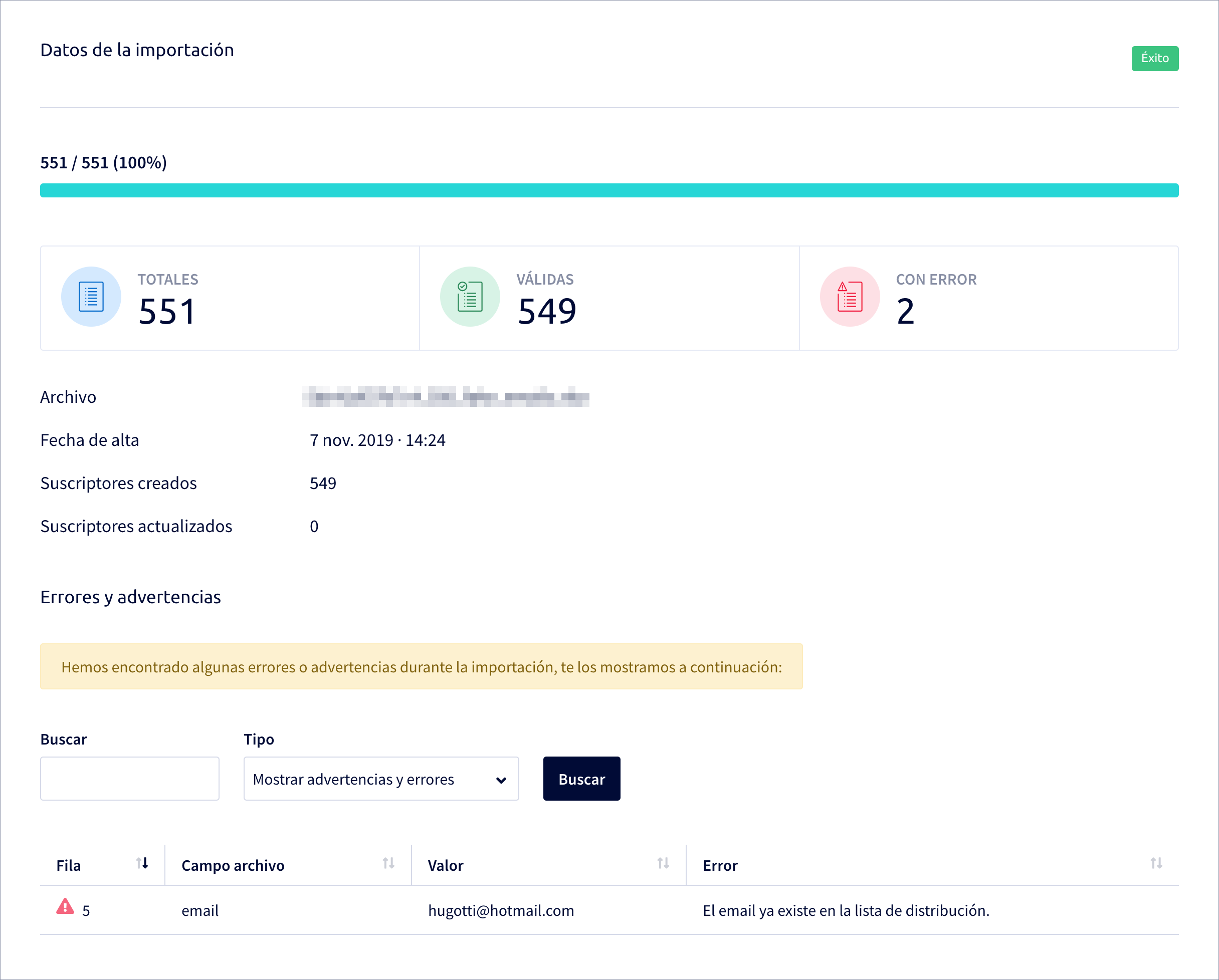 Warning
The subscriber has been imported, but some of the fields contain some errors.
Error
Contact could not be imported due to an error.