Groups are tags or categories to which you can link your subscribers. This way you can rank your subscribers in your audiences and segment them to send them campaigns.
For example, you could have one group for customers who have made a purchase on your website and another group with subscribers who have signed up for your newsletter.


How to create groups?
Go to the "Audiences" section of the main menu, select an audience and go to "Manage contacts", click on "Groups" and finally click on the button "New group".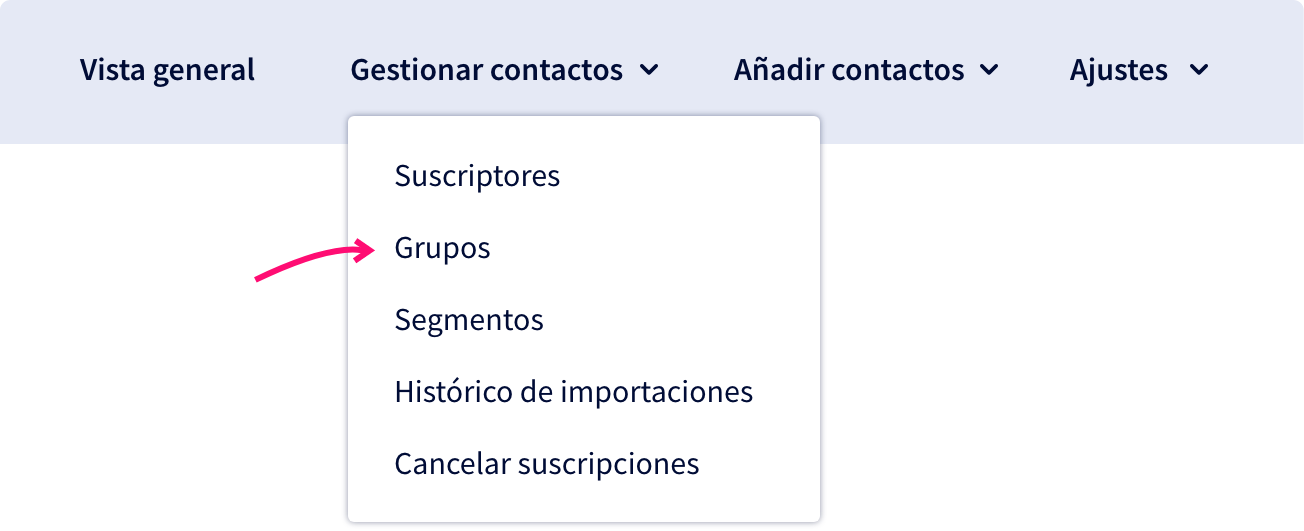 Next you will need to complete the name of the group, select a colour to visually differentiate it from the rest, and add a description.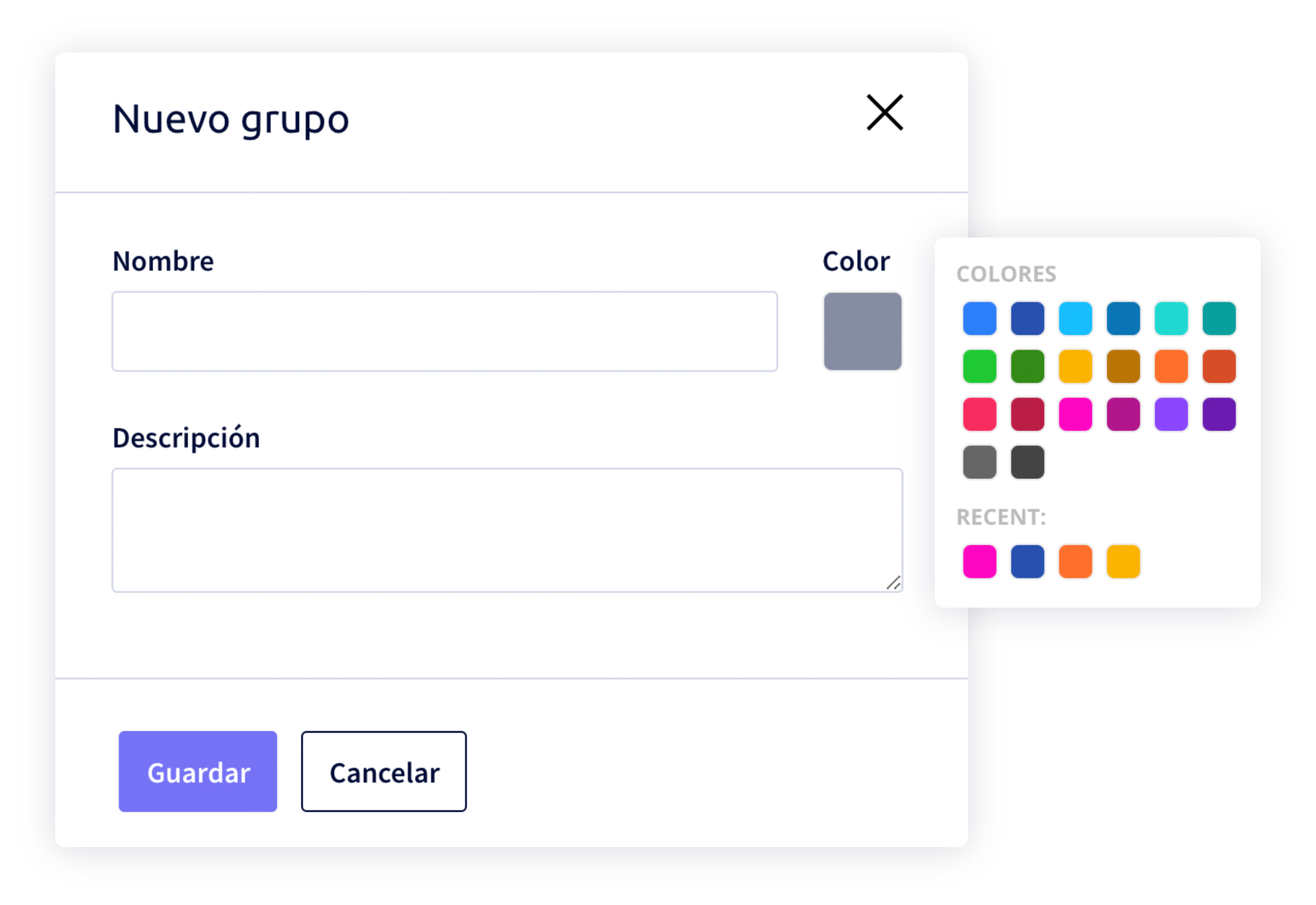 Select save and the group will be automatically saved in your audience.

If you click on the drop-down panel on the right you can edit, delete or export the group in an excel document.