If you want to manage subscriber responses to your campaigns, you can enable conversations when you set up your campaign. This way you will receive in reports and statistics your subscriber's comments every time they reply with an email to a campaign they have received.
1. Set up the campaign
When setting up a campaign, click on "Edit" under the "From:" option and select "Enable conversations".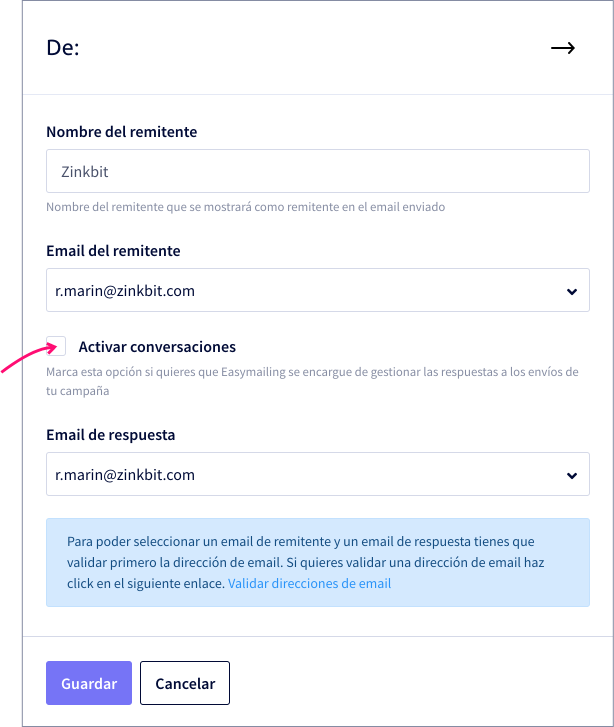 By activating this option an email address managed by Easymailing is added to the "reply to" field of the email and all replies to the campaign will be managed by Easymailing.
2. View conversations and respond
Go to "reports and statistics" and click on "conversations" in the campaign options dropdown.


Click on "view" to see the subscriber's conversation. If you want to reply to the subscriber, type your message in "Reply" and click "Send".