Need to send a pdf or other attachment to your email marketing campaign?
Adding an attachment is not a good practice as you force the recipient to download a file even if they do not want to download it.
Attachments are handled differently in Easymailing. You must include a download link in your email template for the recipient to decide whether they want to download it or not.
This mode will also help you identify through your campaign statistics which subscribers have downloaded your file.
How to add a download link
A download link can be included in two ways. Using a link, selecting the text on which you want to initiate the action, or a button.
1. Using a link
1 Select the text you want to link to your file

2 Click on the string,

and select "Link to a file" as the link type in the pop-up window.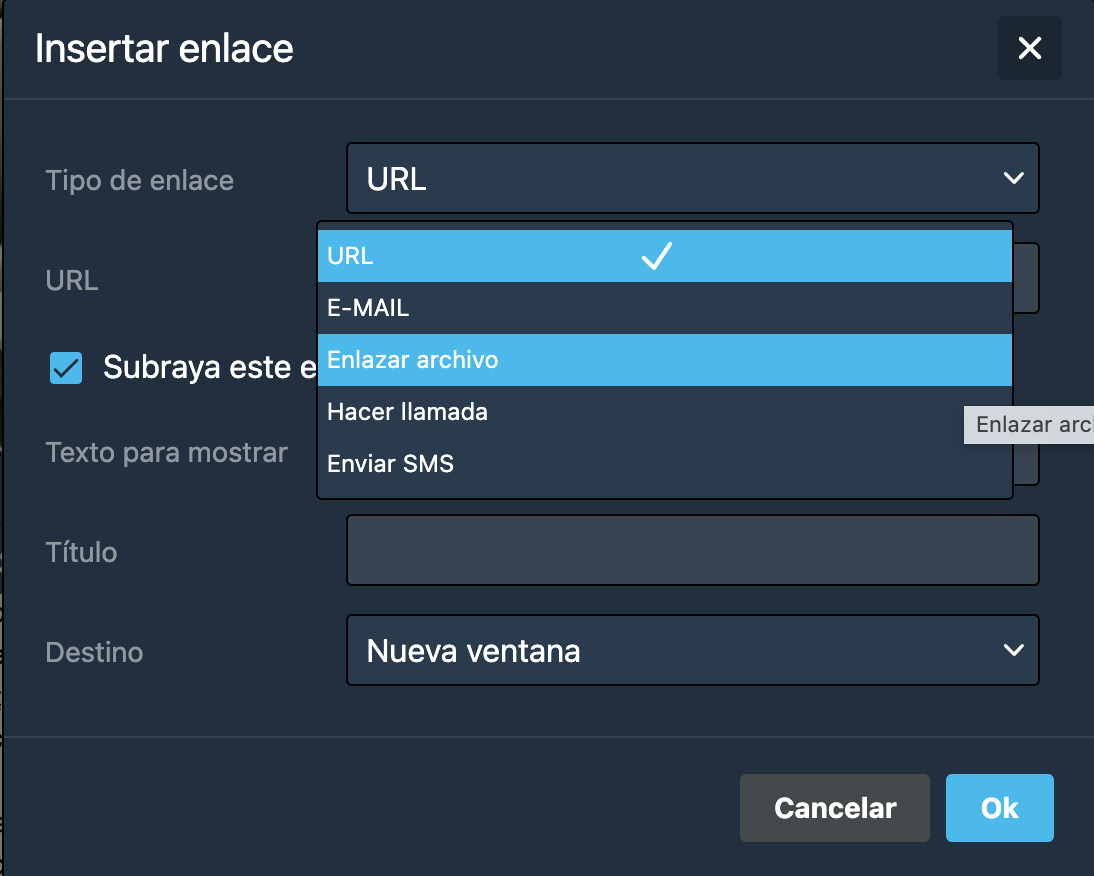 3Pressing the "ok" button will open the file manager. Click on the "Upload" button and select the download file.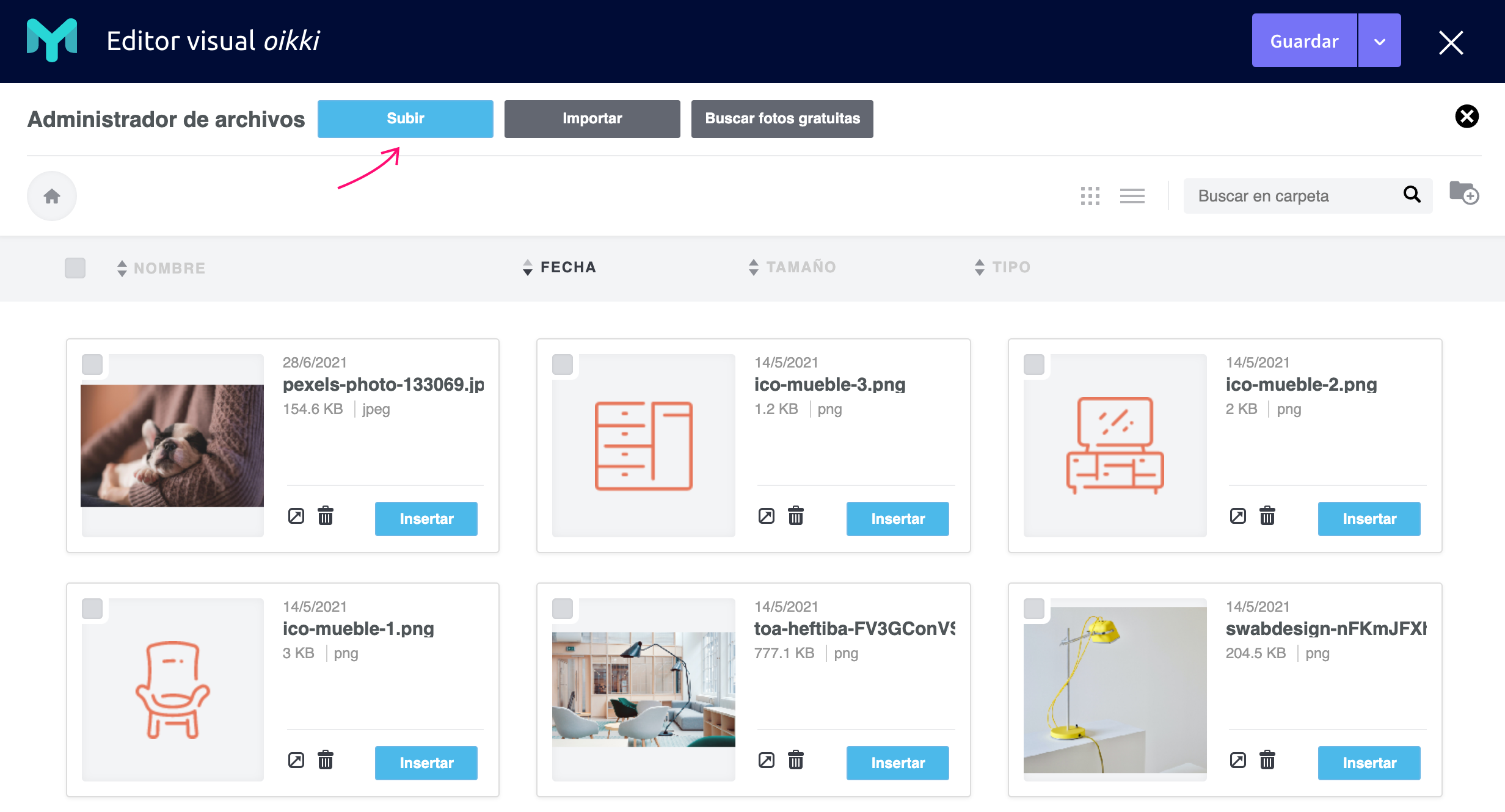 2. Using a button
1 Create a button and include attention-grabbing text

2 When selecting the object, you will see a series of options on the right. Click on "Link file"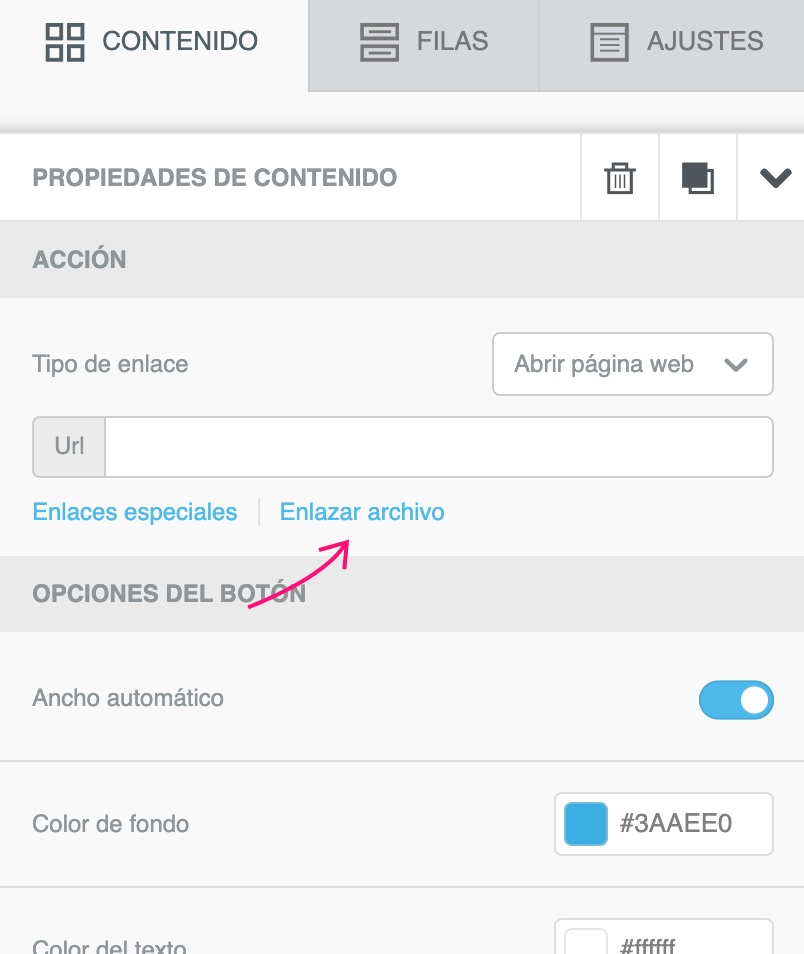 3 The file manager will then open. Click on the "Upload" button and select the download file.