The file manager is the component you will use to browse, search and select the images and documents you want to use in your email message.
With the file manager you can:
View, search, and sort or delete existing files
Import new files
Create folders
Preview or insert images in your message
What it looks like
The file manager will open over the editor, covering the entire workspace.
You will find a top section with several functions. Most of the canvas is intended for the organization of the documents you have uploaded.

How to access it
1. When you drag an image from the right panel to the content of your message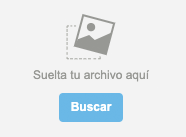 2. When you select a previously inserted image. .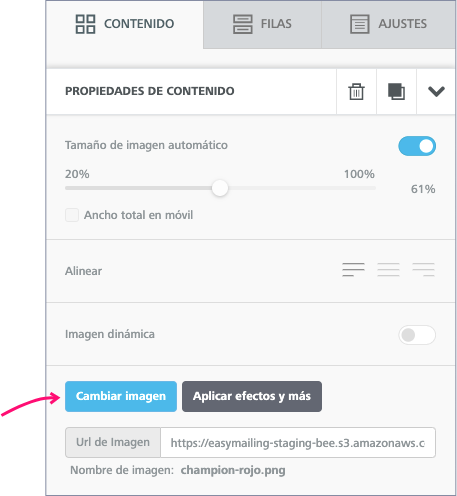 How to upload files?
You can upload files by clicking on the top button "Upload" or drag them directly onto the canvas.

Loading limitations
The maximum allowed file size is 12MB.
Allowed file types are images, pdf, MS Excel, MS Word and other common text documents.
How to import files from other applications
The Import function allows you to connect to external applications like DropBox, Google Drive, Instagram, etc.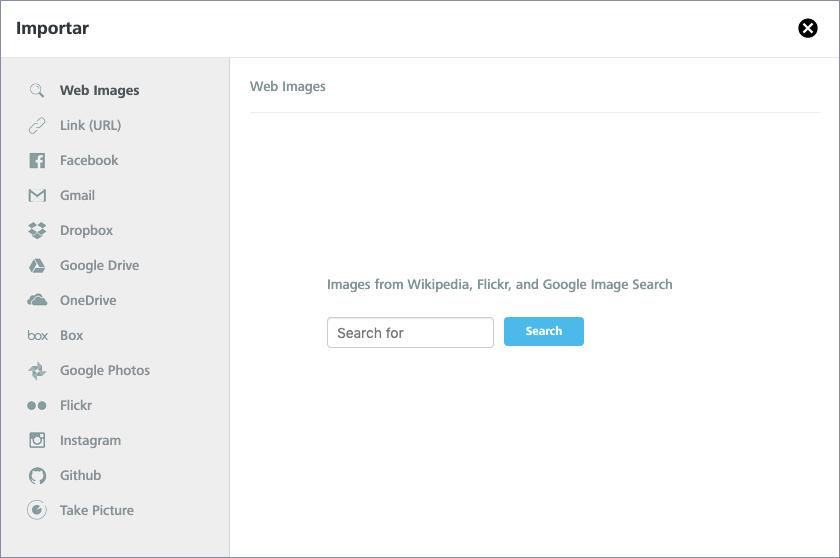 How to browse or search for files
To locate the desired image or document, browse your folders and sort their contents by name, date, size or type by clicking on the sort tags at the top of the list.

Too many files in the selected folder? Search on the selected folder.

How to use files
When you move your cursor over a file or label, that row will be brightened, and the available action icons will be displayed on the right-hand side.
Insert and preview files
Delete for both, files and tags
If an action is momentarily unavailable, you will be notified by the icon's pop-up description, as well as when you try to delete a folder containing files, (because only empty folders can be deleted).

If you want to delete multiple files or folders, use the checkboxes, the delete button will be displayed above. Checkboxes will only be enabled for elements that can be deleted.

How to organise folders
You can create and organise your files in folders. To add new folders, click on the "Add Folder" icon.