Optimising for mobile devices
An email may deliver great results on desktop screens but may not work as well when the user needs to scroll on their mobile device to get to the call to action.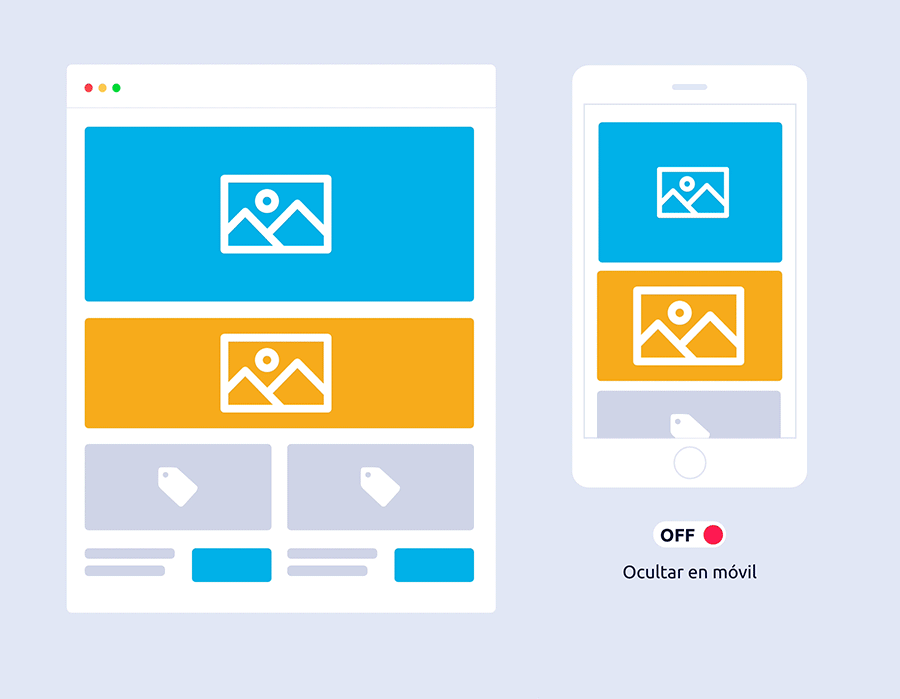 The best way to solve this problem is to hide unnecessary content according to the user's device. This will improve readability and email conversion rate.
How to hide a content block
All content blocks in the editor have a "Hide on mobile" option in the properties panel.
To use it, scroll down until you see the "Hide in..." section.