These three types of templates can be modified using the drag&drop editor.
Themes
The themes are designs created by the Easymailing team. It is a catalogue that is regularly updated and is categorised by type of use and industry.
Types of use
Download, E-commerce, Events, Disclosure, Newsletter, Product Launch, Promotion, Seasonal
Industry
Architecture & Construction, Automotive, Cosmetics, Culture, Decoration, Home & Garden, Food & Beverage, Manufacturing, Marketing & Design, Media & Entertainment, Fashion, Business, News, Blogs & Magazines, Pets & Animal Care, Chemistry & Pharmacy, Real Estate, Health & Wellness, Nonprofit, Sports, Technology, IT & Internet, Training & Employment, Transportation & Storage, Travel & Leisure
It is not necessary that the most appropriate theme for your campaigns is labelled by type of use or industry. Keep in mind that you can modify every detail (colors, images, fonts, buttons, etc.)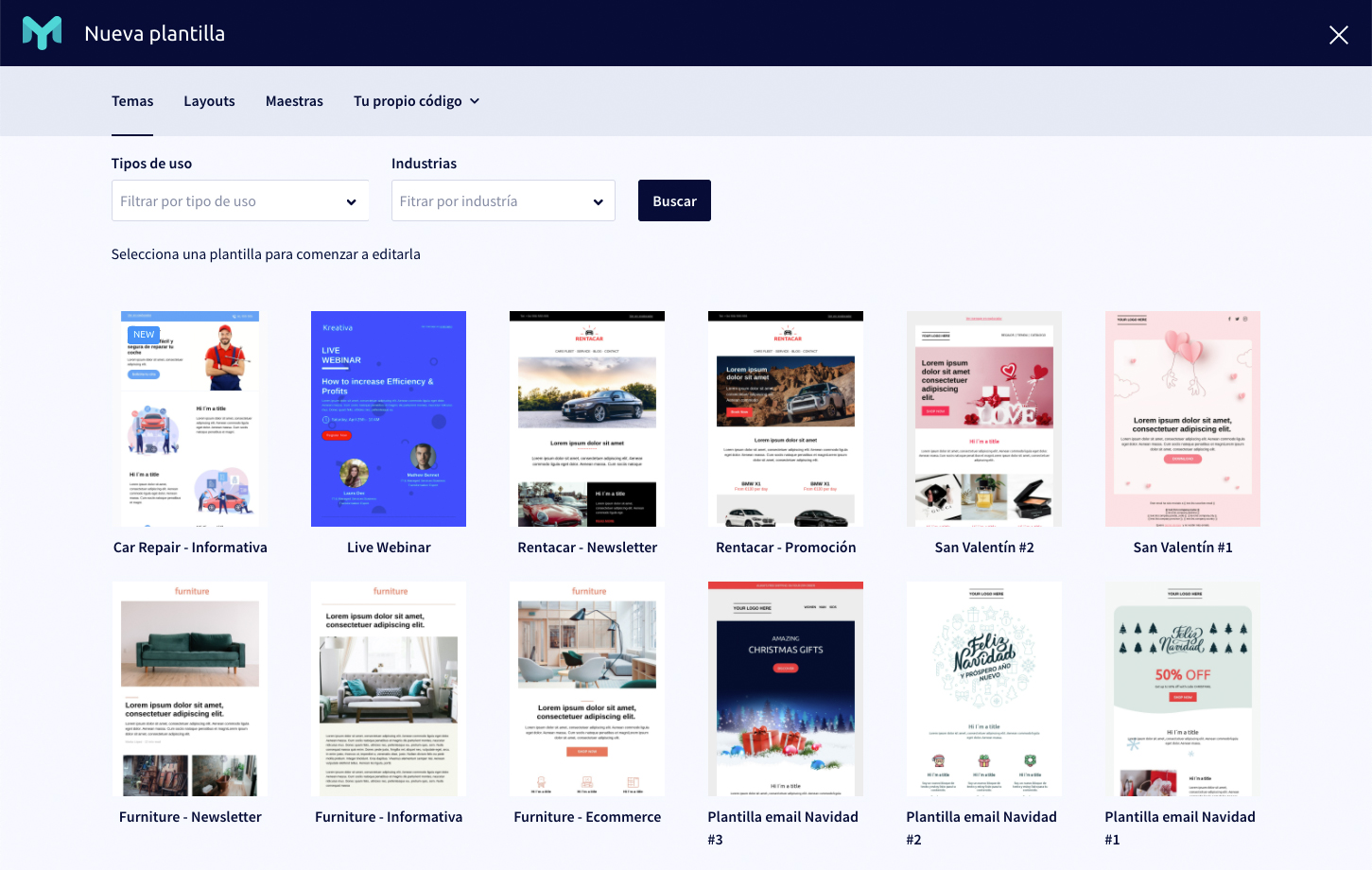 Layouts
Layouts are designs without style or images in which different content structures are shown.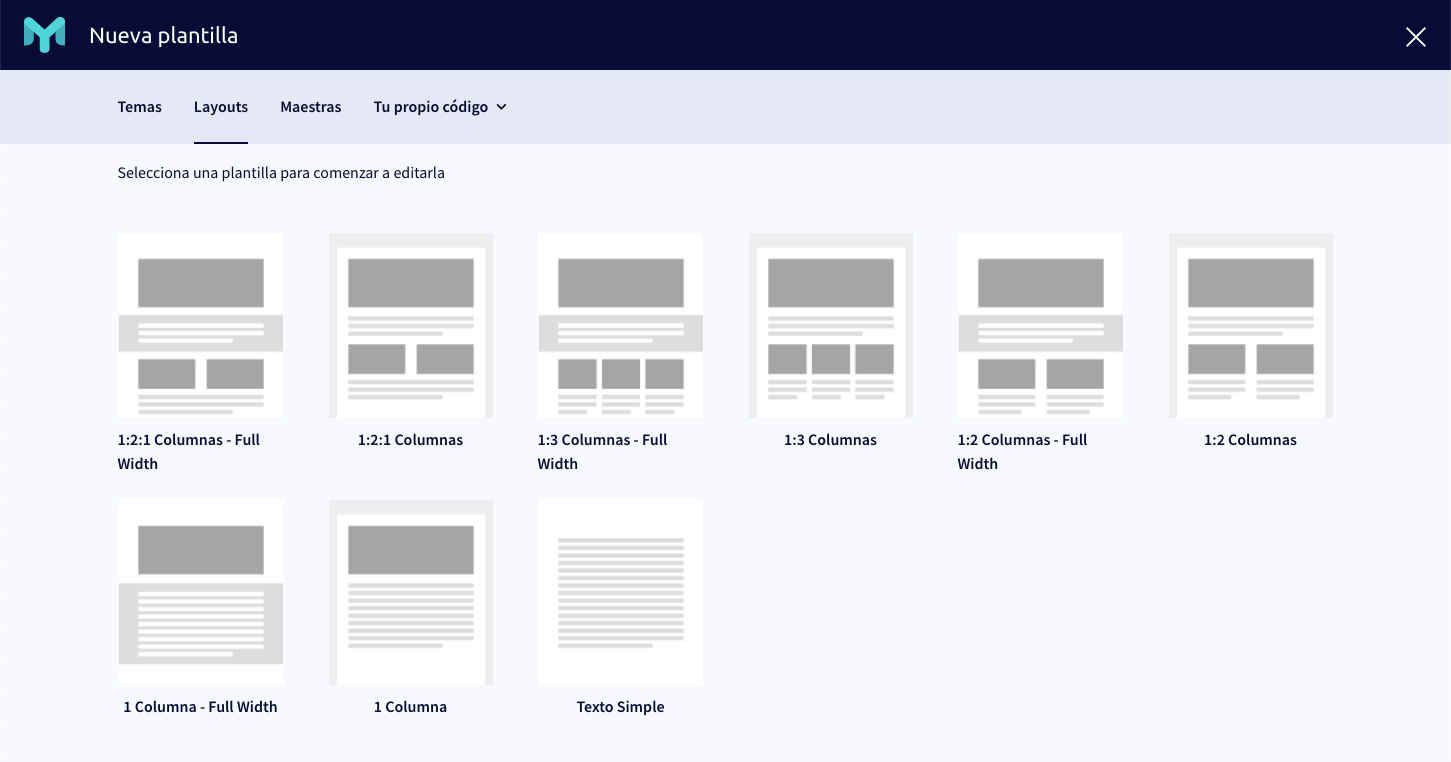 Layout types
1:2:1 Columns - Full Width
1:2:1 Columns
1:3 Columns - Full Width
1:3 Columns
1:2 Columns - Full Width
1:2 Columns
1 Column - Full Width
1 Column
Plain text
Masters
Master templates, like themes, are preset designs, but in this case they are created by the users of the application.
What is their function?
Master templates are designs that you can replicate in your campaigns without fear of losing them.
When you regularly run campaigns you tend to use a similar design structure in which the header-caps, footer and styles (fonts, colours and size) are always the same.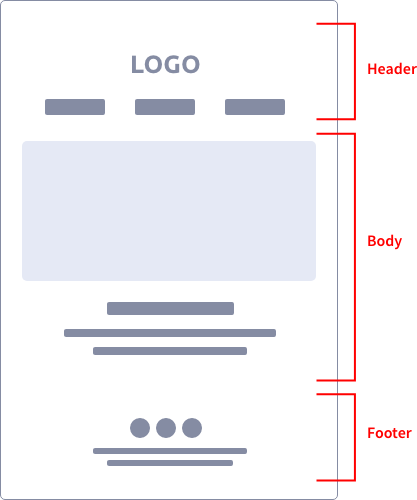 All you have to do when preparing your campaign is to select the master template you want as a basis and modify the content to your liking.
How to create a master template
You can only create master templates from layouts created with the drag&drop editor.
Solo puedes crear plantillas maestras a partir de diseños creados con el editor drag&drop.
1 Go to "My Templates"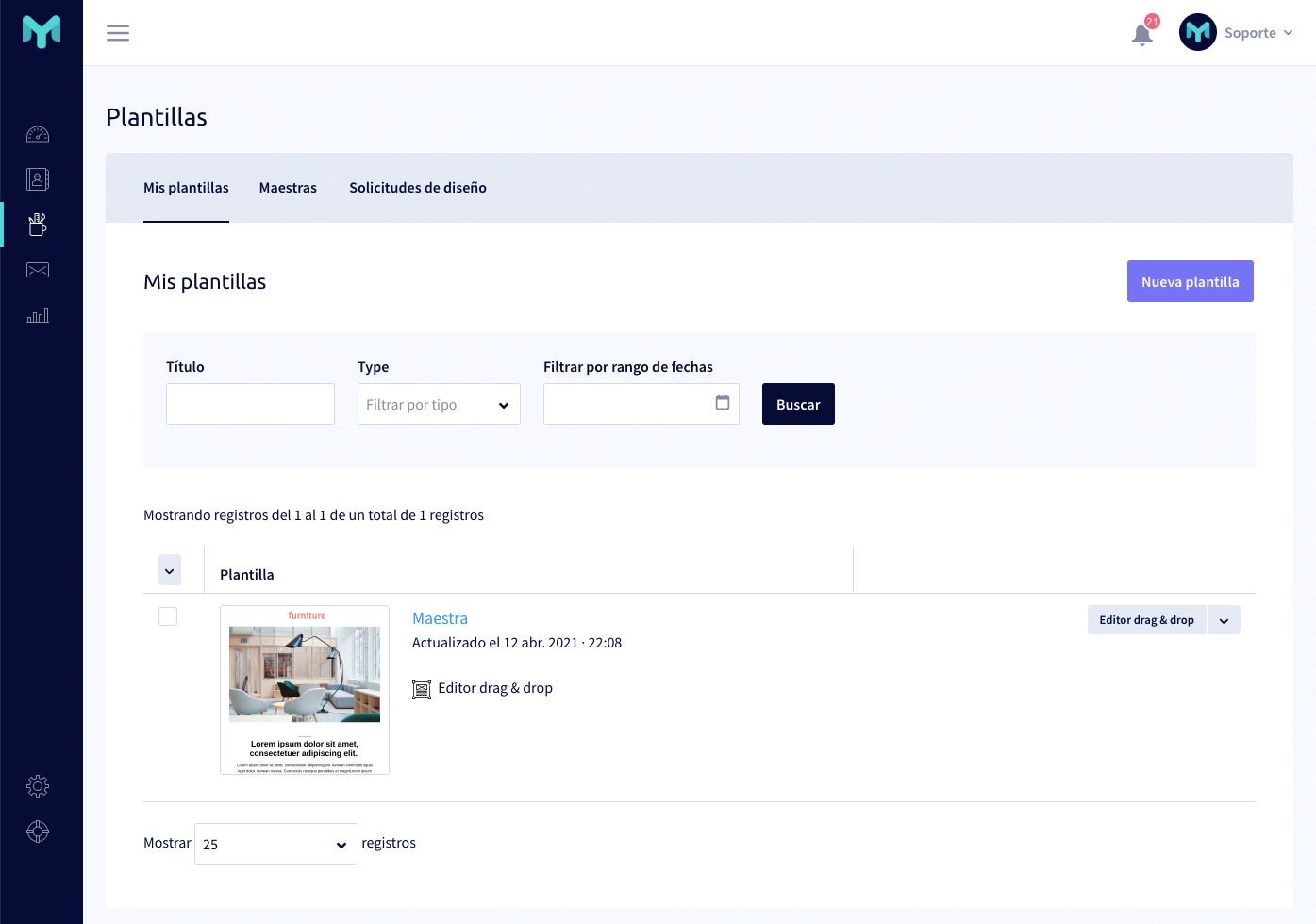 2 Click on the drop-down button of the template on which you want to create a master and click on "Create master template"

3 Assign a name so you can identify it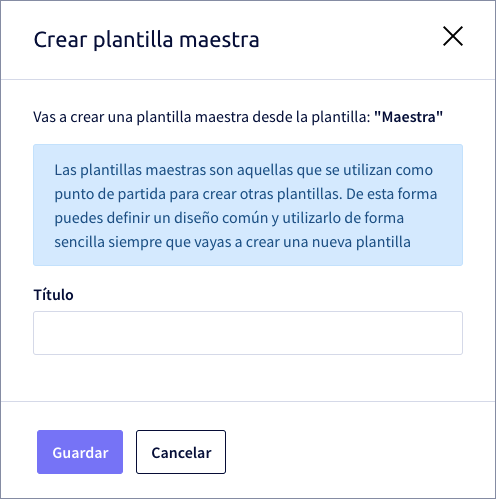 How to use them
In order to use them, you must click on the "New Template" button and then on "Masters". In this section you will have all the master templates that you have generated.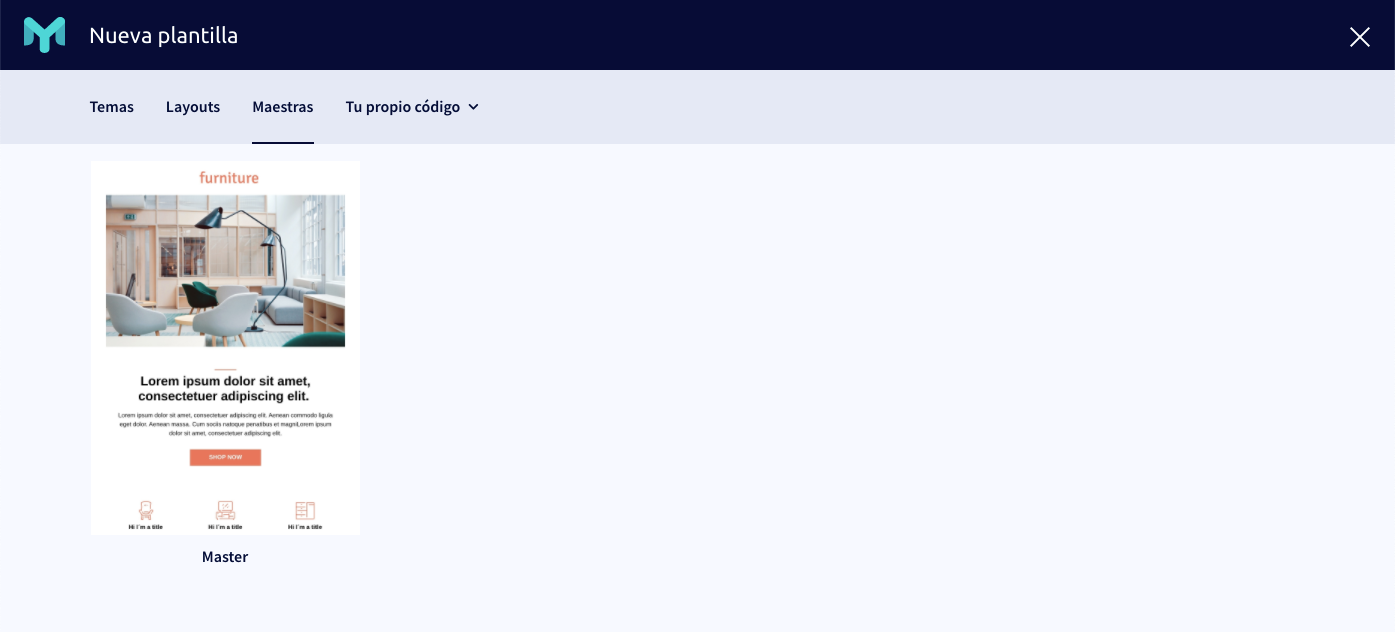 Select the one you need and start working on it.
After saving it, it will become part of your templates in "My templates".
How to edit or delete them
Click on "Masters" in the "Templates" menu to delete or edit them.