Easymailing also allows you to upload your own templates in html format or create them from scratch with your own code:
Ways to include your own code
Import Zip
Upload an HTML template compressed in a zip file.
The file should contain the html code and images.
Paste code
Write or paste your own html in the code editor.
Import Zip

Upload the zip file with your html template and click save.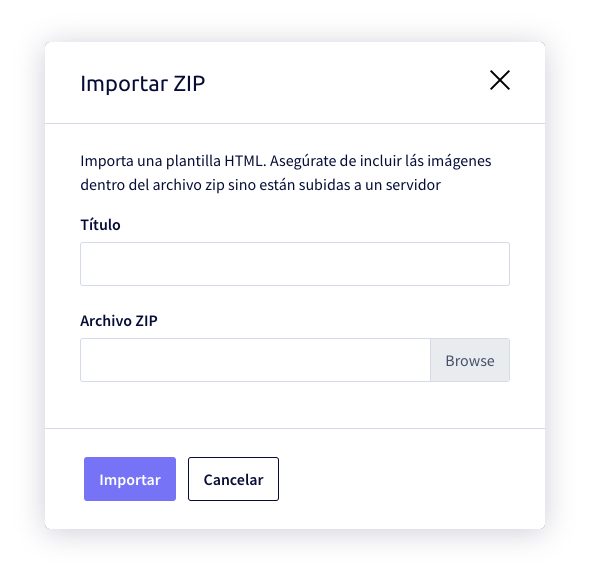 Paste HTML Code

1 The code editor will open

2 Once the edit is complete, click on the "Save" icon and give the template a name.