When you purchase additional emailings, renew or modify your subscription, an order will be generated. You can check the status of your orders or download your invoice:
1 Go to the "Account" section in the drop-down menu.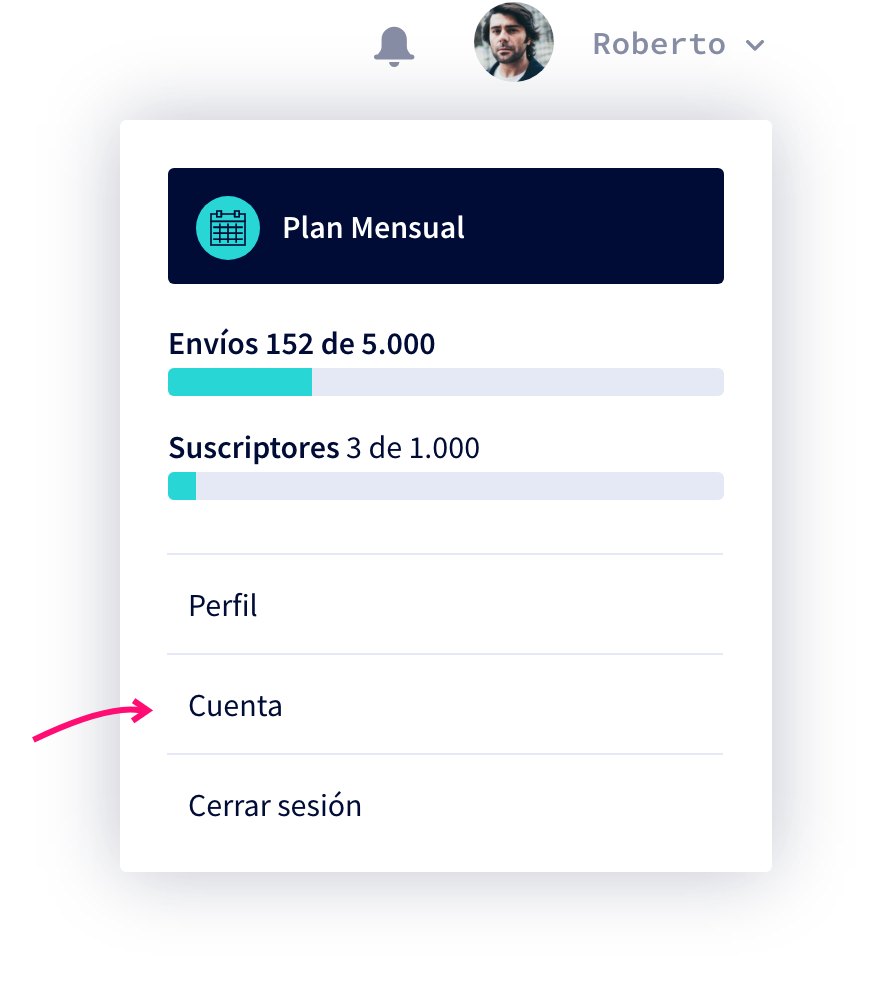 2 Click on the "Orders" tab.

3 List of orders.
You will see the invoices sorted by the following characteristics: identifying number, total, status, amount and date.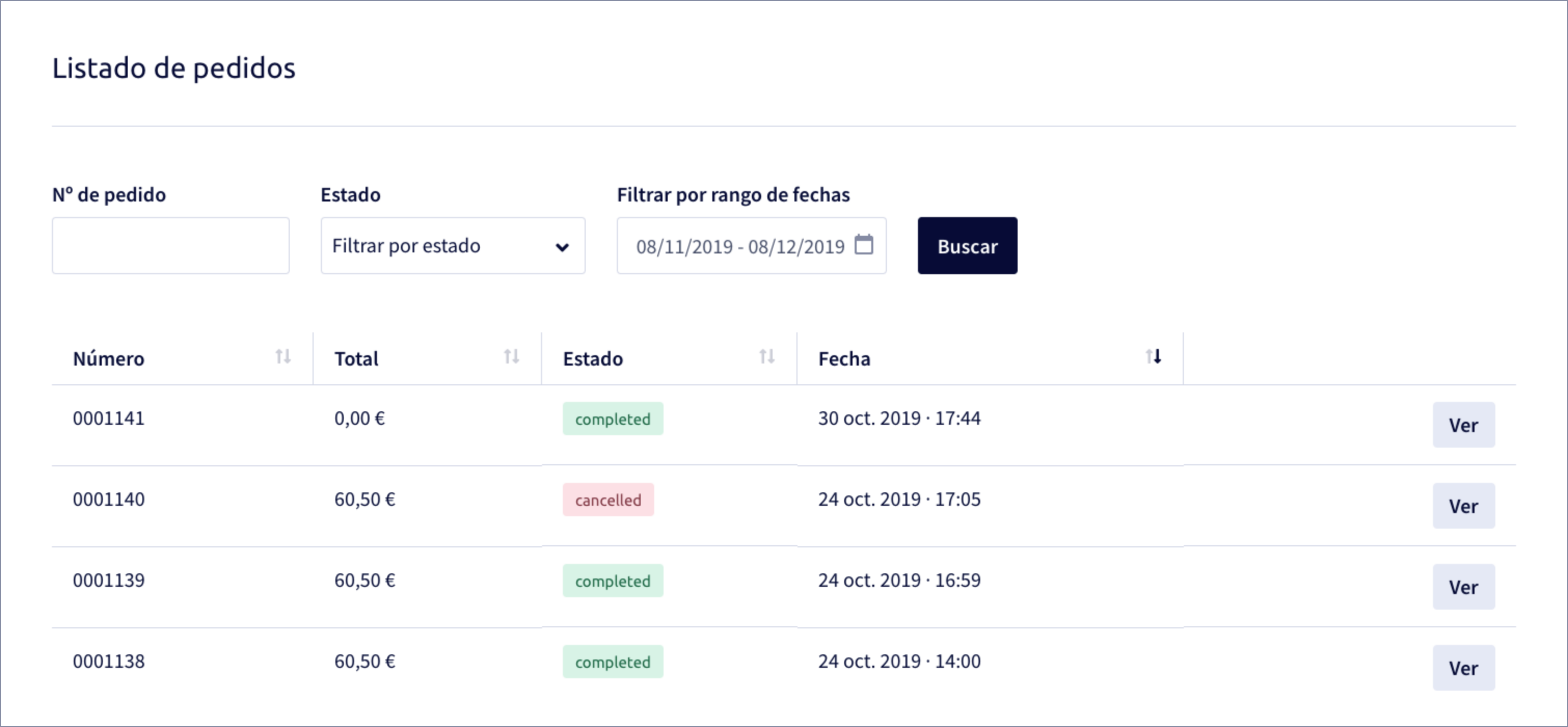 Order statuses and cases
| | |
| --- | --- |
| | Order is awaiting payment. You have probably selected bank transfer as your payment method and we have not yet received confirmation. |
| | The order has been cancelled for some reason. You'll need to place an order again. |
| | The order has been successfully purchased |