Two payment methods are available
There are two payment methods, depending on the type of plan you choose:
| | |
| --- | --- |
| Payment method | Type of Plan |
| Card | Monthly Plan and Prepaid |
| Bank transfer | Prepaid |
| Paypal | Prepaid |
Card payment?
We use Stripe as our payment gateway to process card payments on our website, guaranteeing maximum simplicity and security.
Payment is made within the platform itself, so you will not be redirected to a new URL. Once the card is regsitered, you will not have to re-enter the data. For this we store a reference of your card and request the payment from Stripe. We do not store your card details under any circumstances!
Stripe is a PCI Tier 1 service provider. If you want to know more about security in Stripe you can read the following link: Security in Stripe
Accepted cards
Visa
MasterCard
American Express
Discover
How does bank transfer payment work?
Your submissions will be activated once we have verified the payment, either by checking the account deposit or by means of a voucher.
1 Go to the "Account" section in the drop-down menu.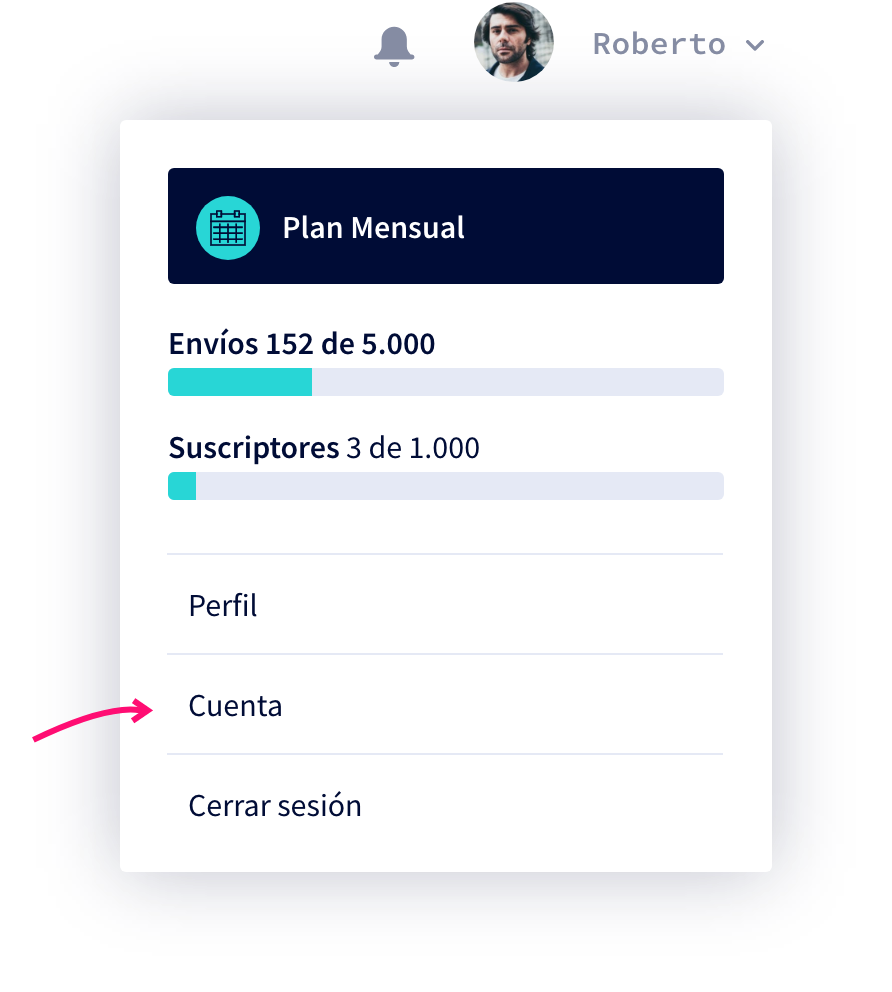 2 Click on the "Subscription" tab.

Then click on "Modify subscription"
3 Tap "Edit" on the "Payment Methods" option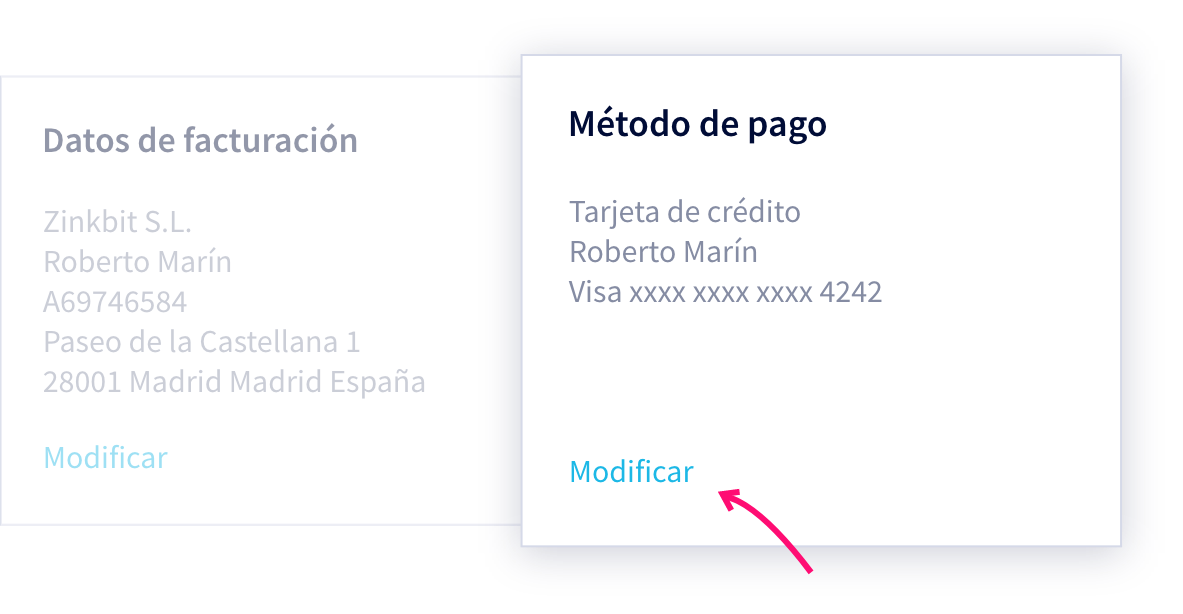 4 Select the "Bank transfer" option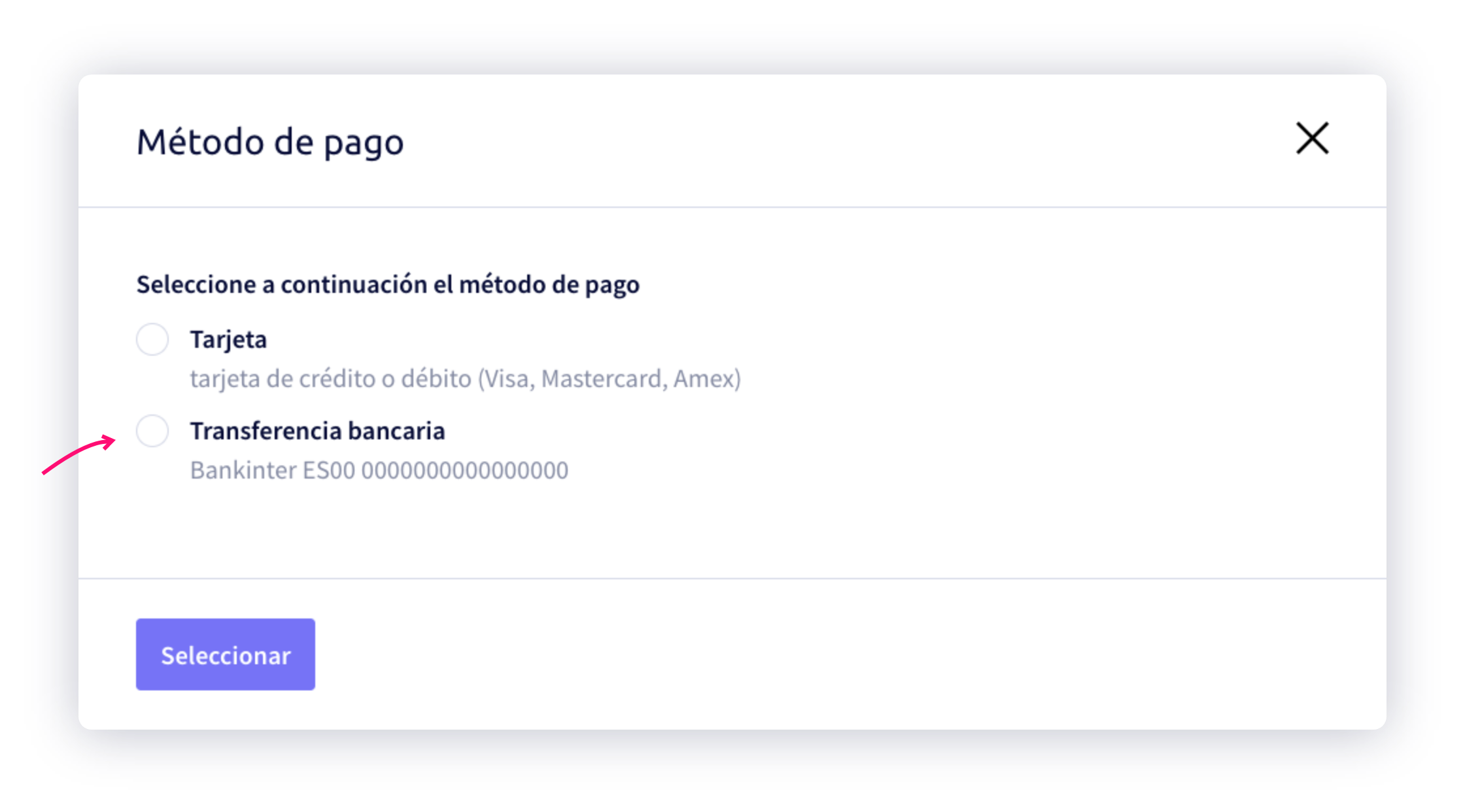 5 Accept the terms of contract and use, and click on pay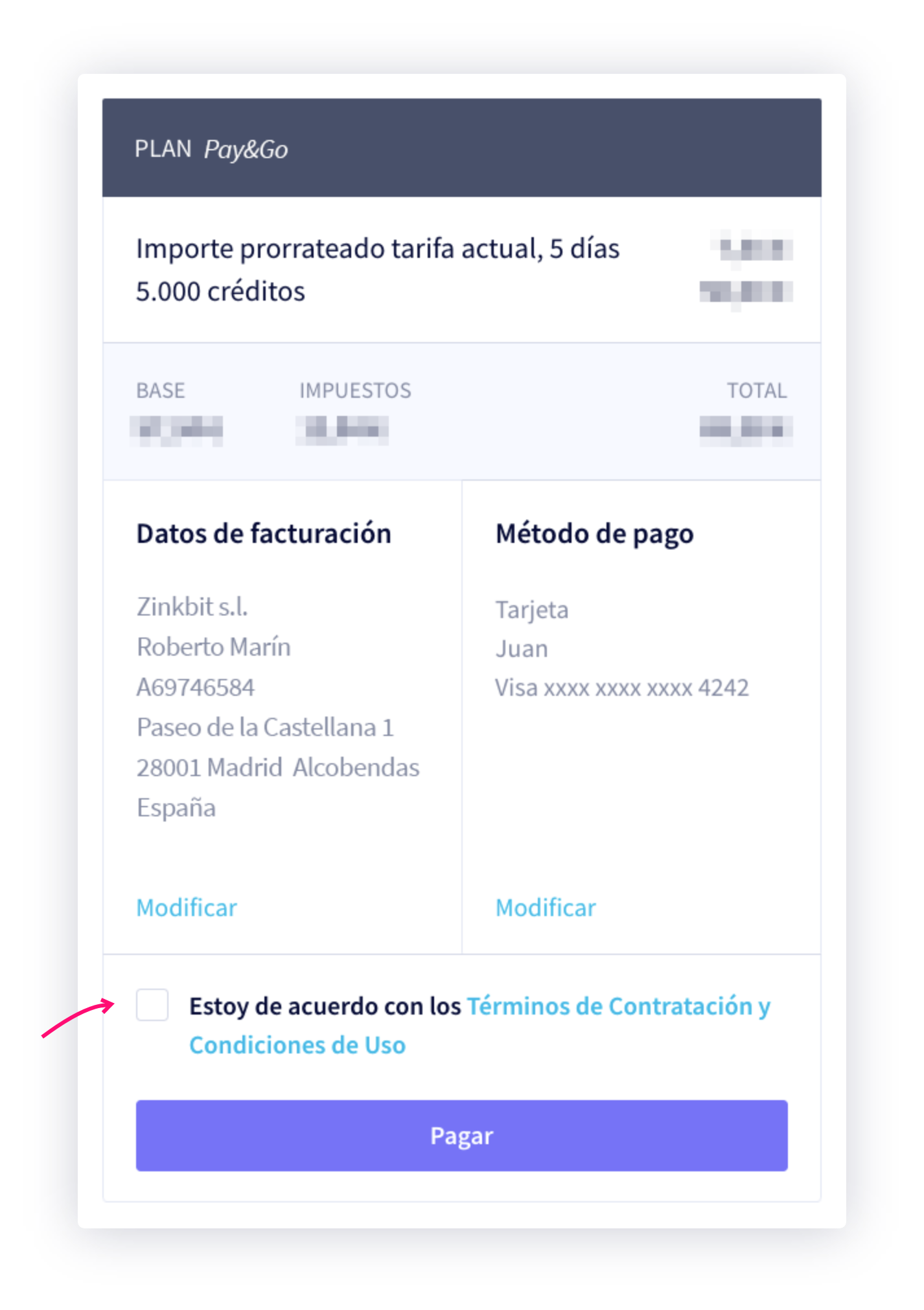 6 Order Details
Below are the order details where you can see the details to make the transfer
It is important that you indicate the order number on the transfer receipt so that we can identify your payment.