If you run campaigns to subscribers from different countries you can create languages in Easymailing to translate the content of different elements of interaction of your subscribers with your Easymailing account.
Elements in which languages are involved:
Forms
Customised fields
Transactional emails (subscription confirmation, welcome email, unsubscribe email, etc.)
Your leads' public pages(Subscription, List information, Campaign archive)
When you create an Easymailing account the default language is "English" but you can change this setting and add other languages in the settings area of the Easymailing control panel.
How can I add more languages?
1 Under configuration, click on settings and then select languages.


2 Click on new language and select the language from the list. If you tick the required option, that language will be mandatory when you change any text that is translated.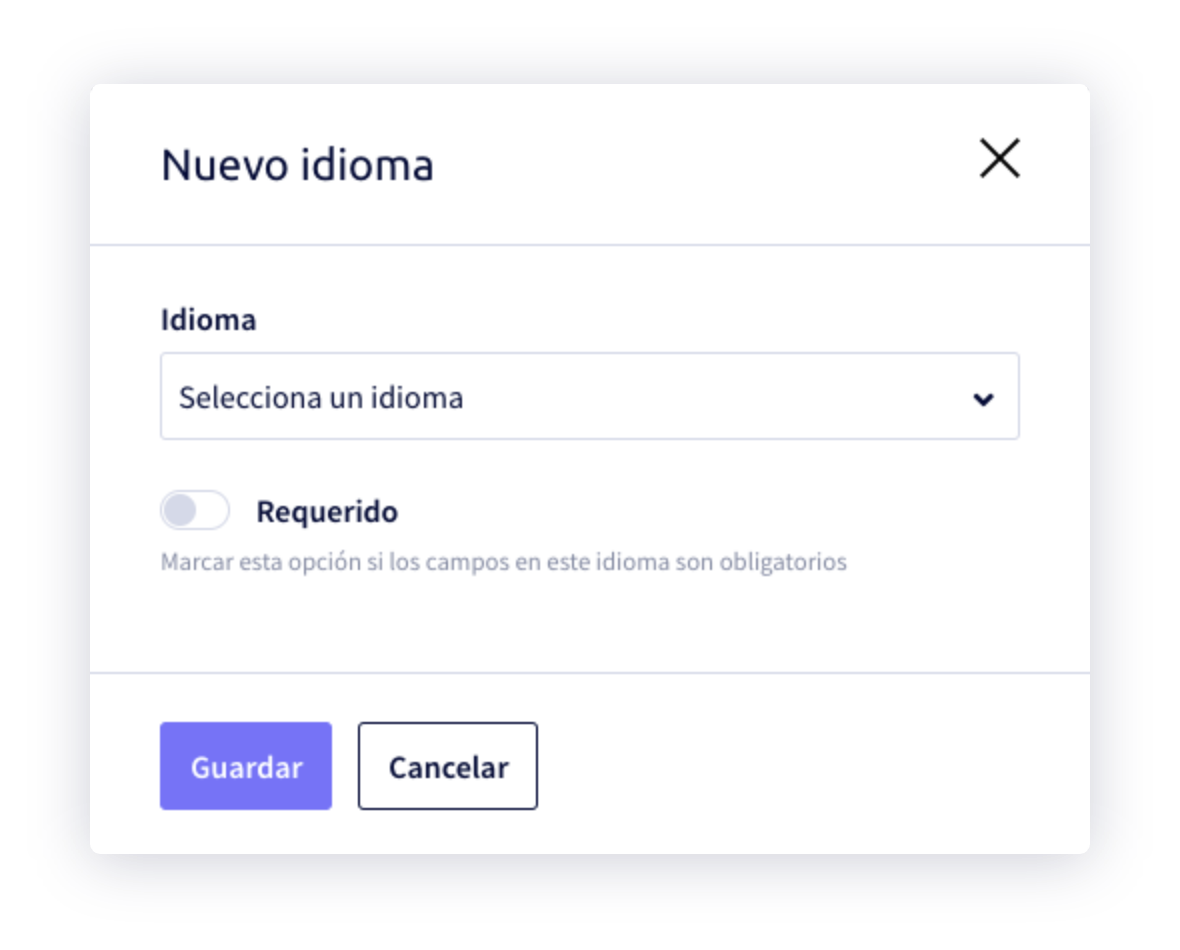 How can I change the default language?
1 In the list of languages, click on Set as default in the drop-down menu on the right.