Go to the "Settings" section from the Easymailing main menu, click on "Settings" and then on preferences.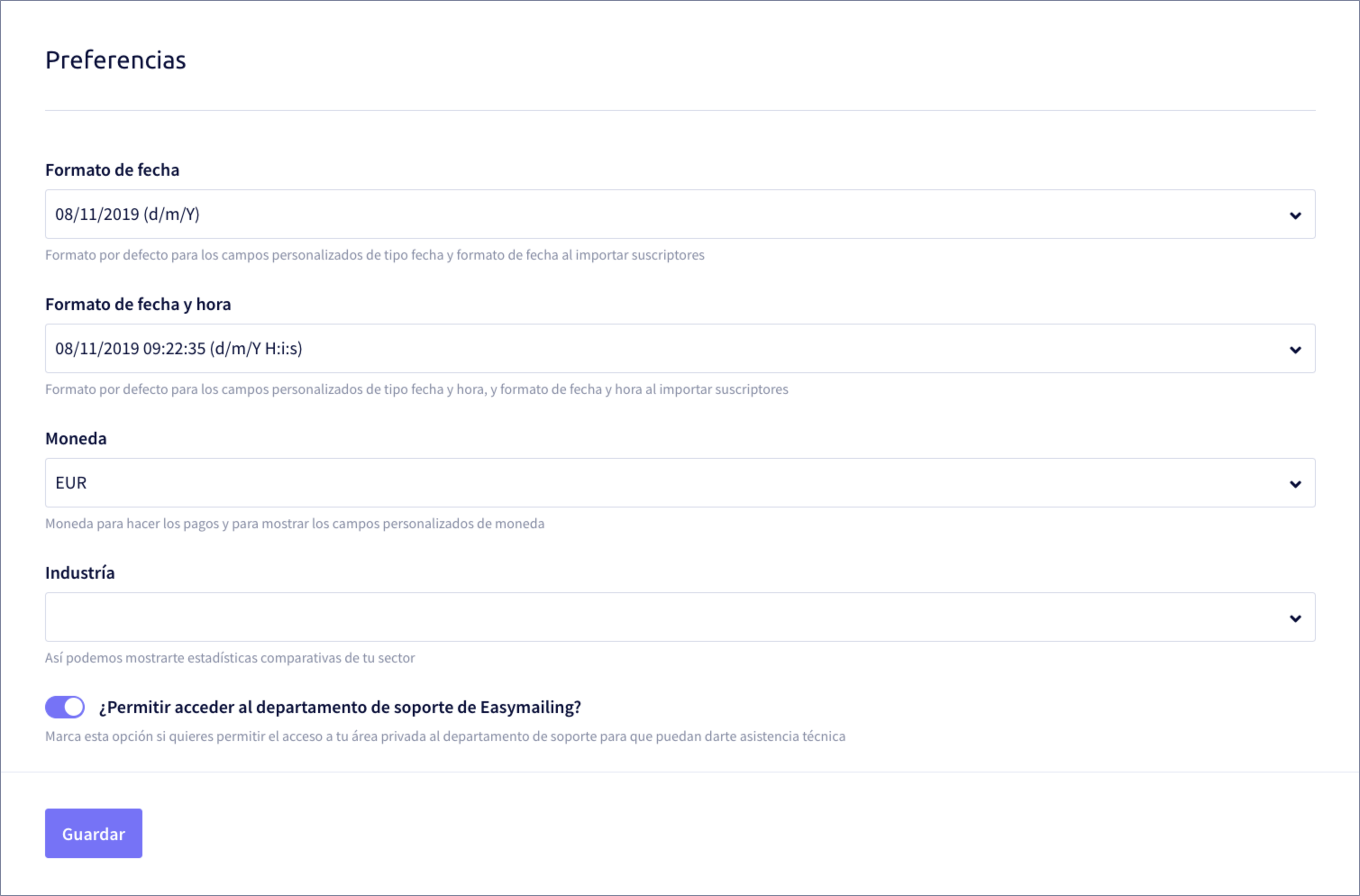 From here you can set:
Date and time format to be used in custom fields when importing subscribers if you import a "csv".
Type of currency in which you will make payments, which will appear in the custom field "currency".
Industry to which your company belongs. You will later be able to analyse comparative statistics for your industry.
Allow access to the Easymailing support department?

If you check this option, the Easymailing team will have access to your account whenever you need help.