In the top right corner, you'll see your username. Click to display the panel.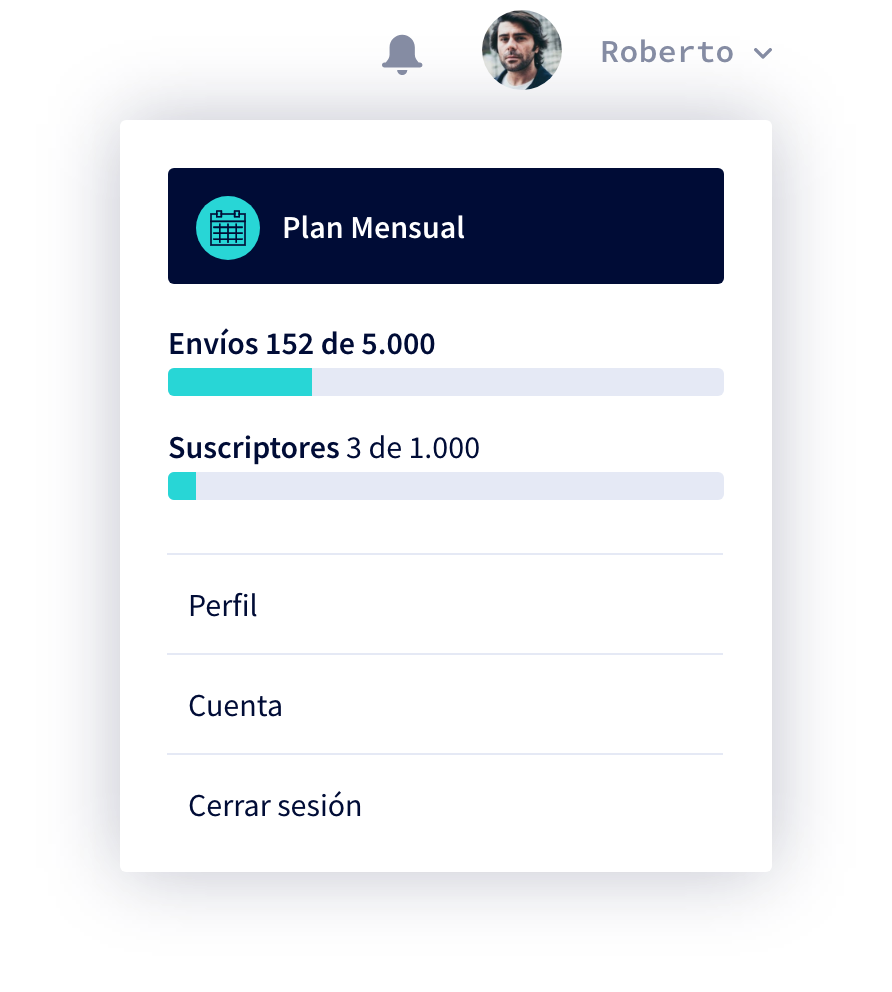 Select the "Profile" option to configure your personal information and
you will see two tabs: "basic information" and "access data".
Basic information

This information is private and will be used to identify you while you are inside the application, and configure some options regarding your profile.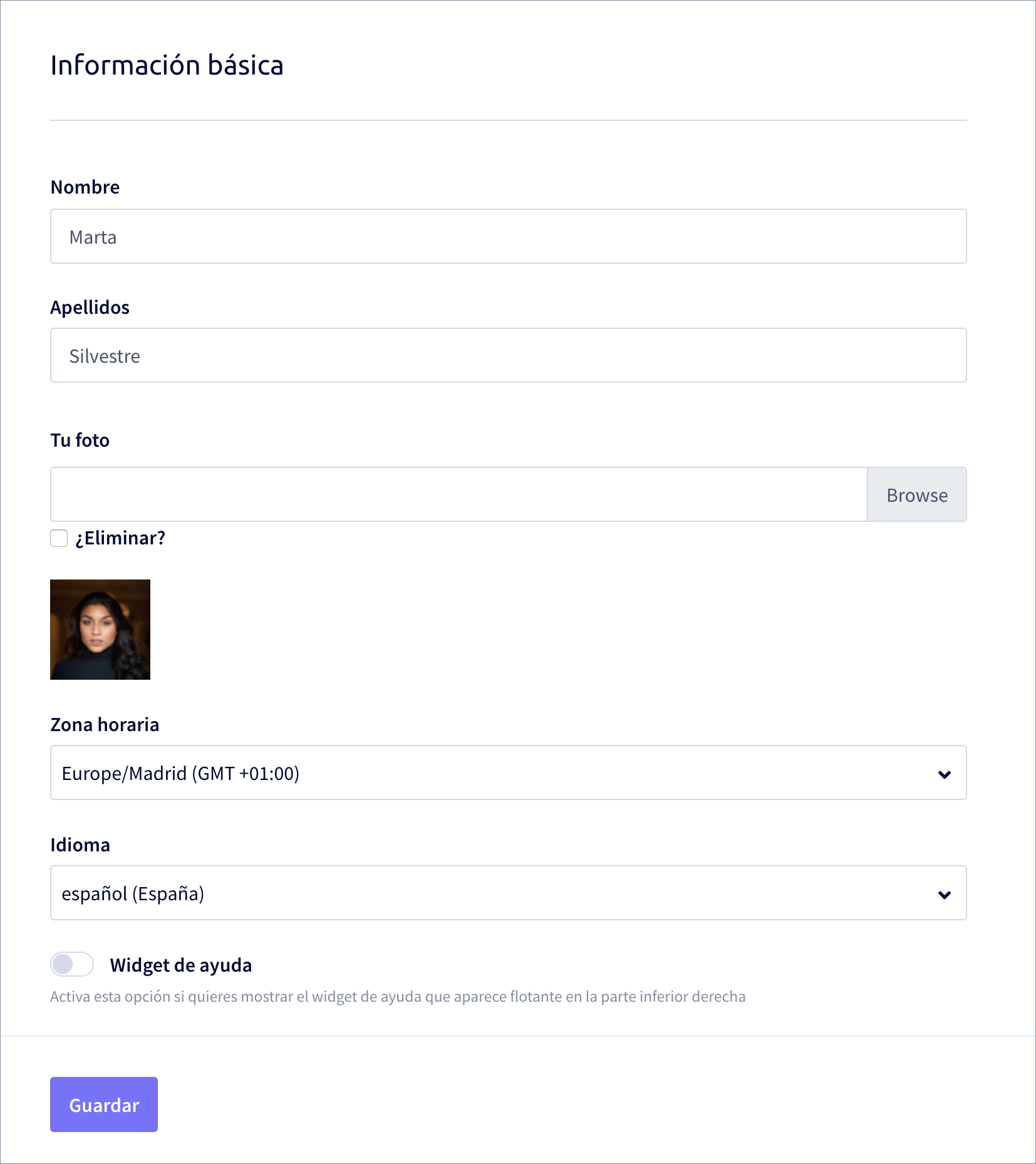 Name
Last name
Your picture
Time zone*
Language (Allows you to change the language of the application)
Help widget ( allows you to show or disable the floating help widget at the bottom right).
* All dates will be displayed according to the time in the chosen time zone. For example, if you send a campaign at 13:00 GMT, if you select "Europe/Madrid GMT +01:00" as the time zone, you will see 14:00 because the Madrid time zone is one hour ahead. If you change the time zone to "America/New York (GMT -05:00) you will see 8:00 as the time in New York is 5 hours behind".
Access data

Here you can configure the data with which you will access Easymailing: email address and password.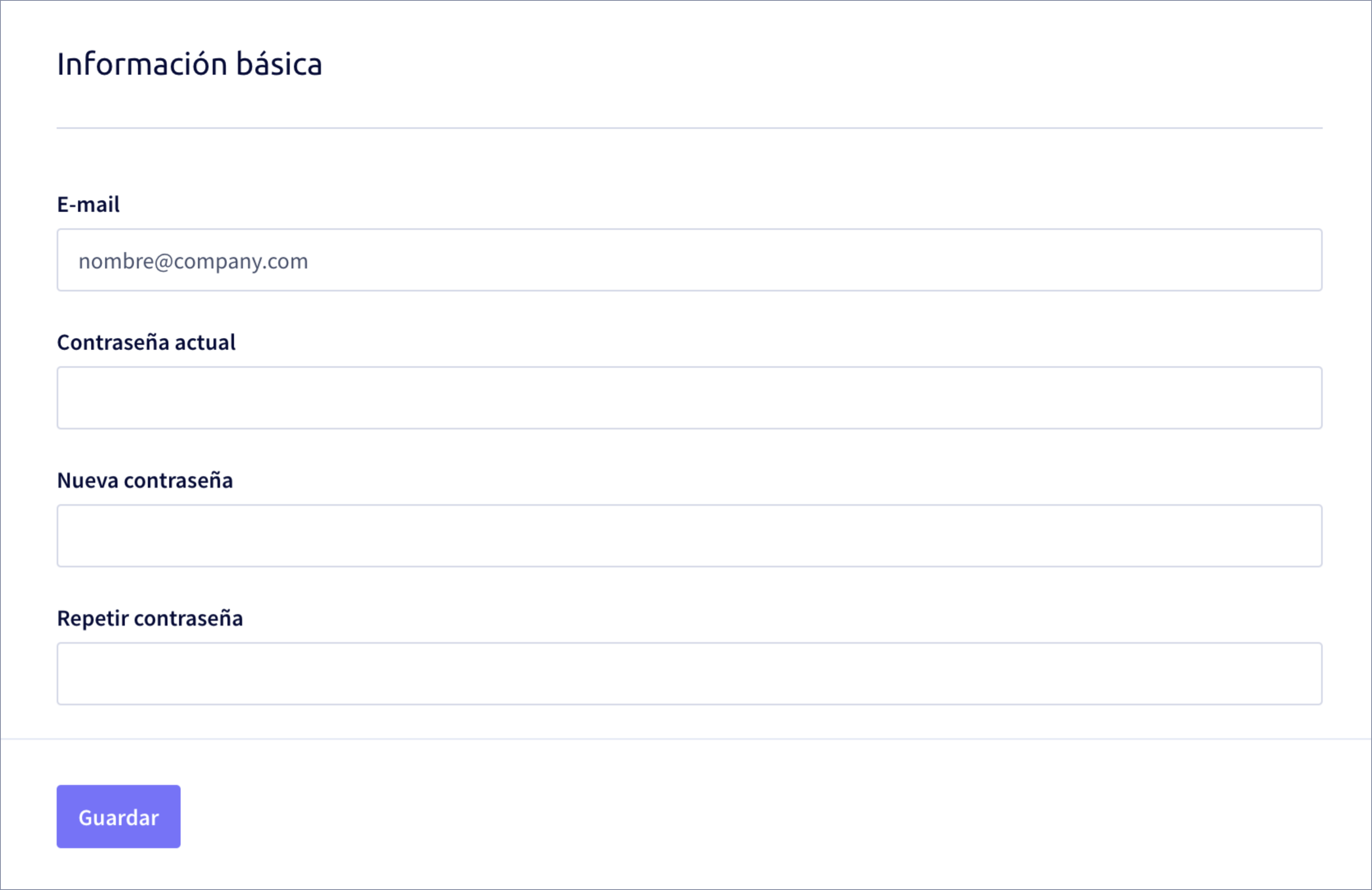 E-mail
Current password
New password
Repeat password