1 Go to the "Templates" section, click on "Design requests" and on the "New request" button
2 Add the guest collaborator to join your account and complete the specifications on the desired template.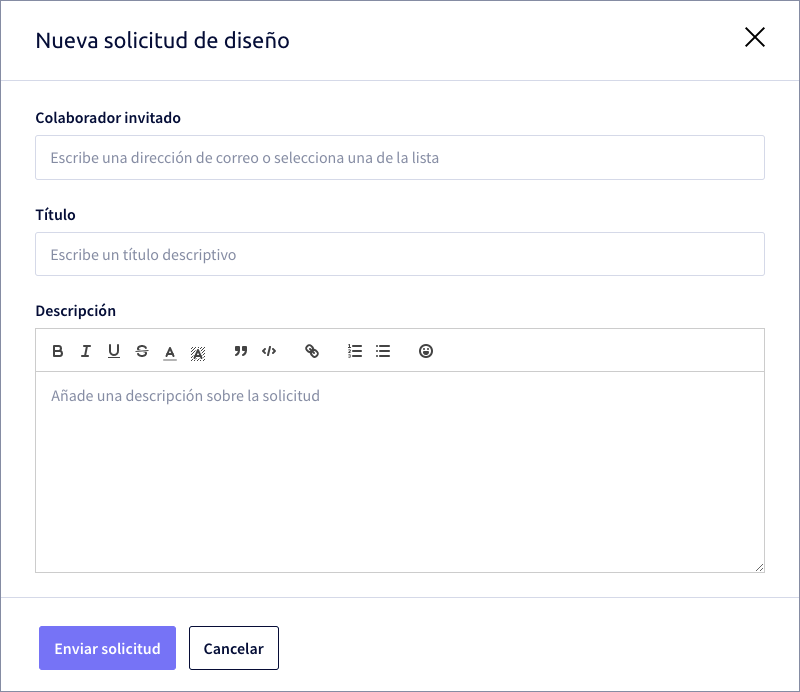 Guest collaborator: Enter the email address of the guest collaborator. Once the collaborator accepts the invitation, he/she will be added to your list of users with the role Guest Collaborator.
More information about users
Title:Enter a title to identify the design request.
Description:Develop your desired template specifications for the guest collaborator to consider when developing the template.
3 The guest collaborator accepts the invitation and creates an account.
4 The development process begins