Easymailing authenticates your campaign by default with DKIM and automatically configures SPF records so that your email campaigns arrive in your recipients' delivery folder. . These mechanisms are used to protect against SPAM, phishing and counterfeiting.
In many cases you don't need to set up your own authentication.
Benefits of domain authentication:
With your domain verified, you can add email accounts for that domain without manually verifying them.
It can help in some cases to improve your delivery rate.
You will no longer see in some email clients "on behalf of emdlv.net" or "via emdlv.net" in the sender information.
In order to authenticate a domain name you need to have some knowledge of domain names and how DNS records work. If you do not have this knowledge, you can delegate it to your hosting or domain name provider
How to authenticate a domain
1To verify your domain name go to the Settings panel and click on the Verifications tab, select domain names from the drop down menu.


2Click on new domain name to start the authentication process.
3Then enter your domain name (mycompany.com) and click on Save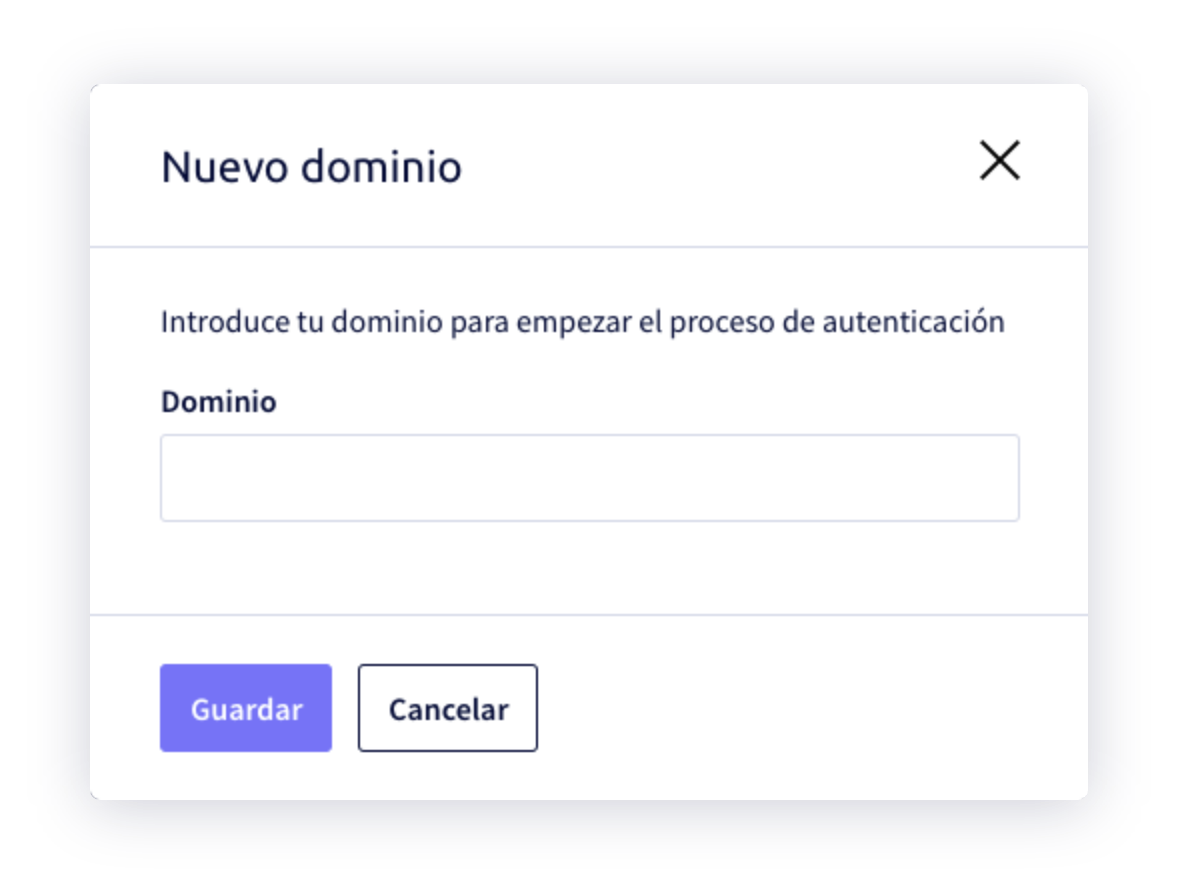 Once you have saved your domain name, it will appear in the domain name list
4 Click on the Authenticate option and a window will pop up with information about the DNS entries you need to create on your DNS server:

5 Create the DNS entries shown in the window within the provider where you have your DNS server. Click on authenticate domain name to check that they are correctly created. If everything went well, the domain name will be authenticated, otherwise you will see the errors you need to correct.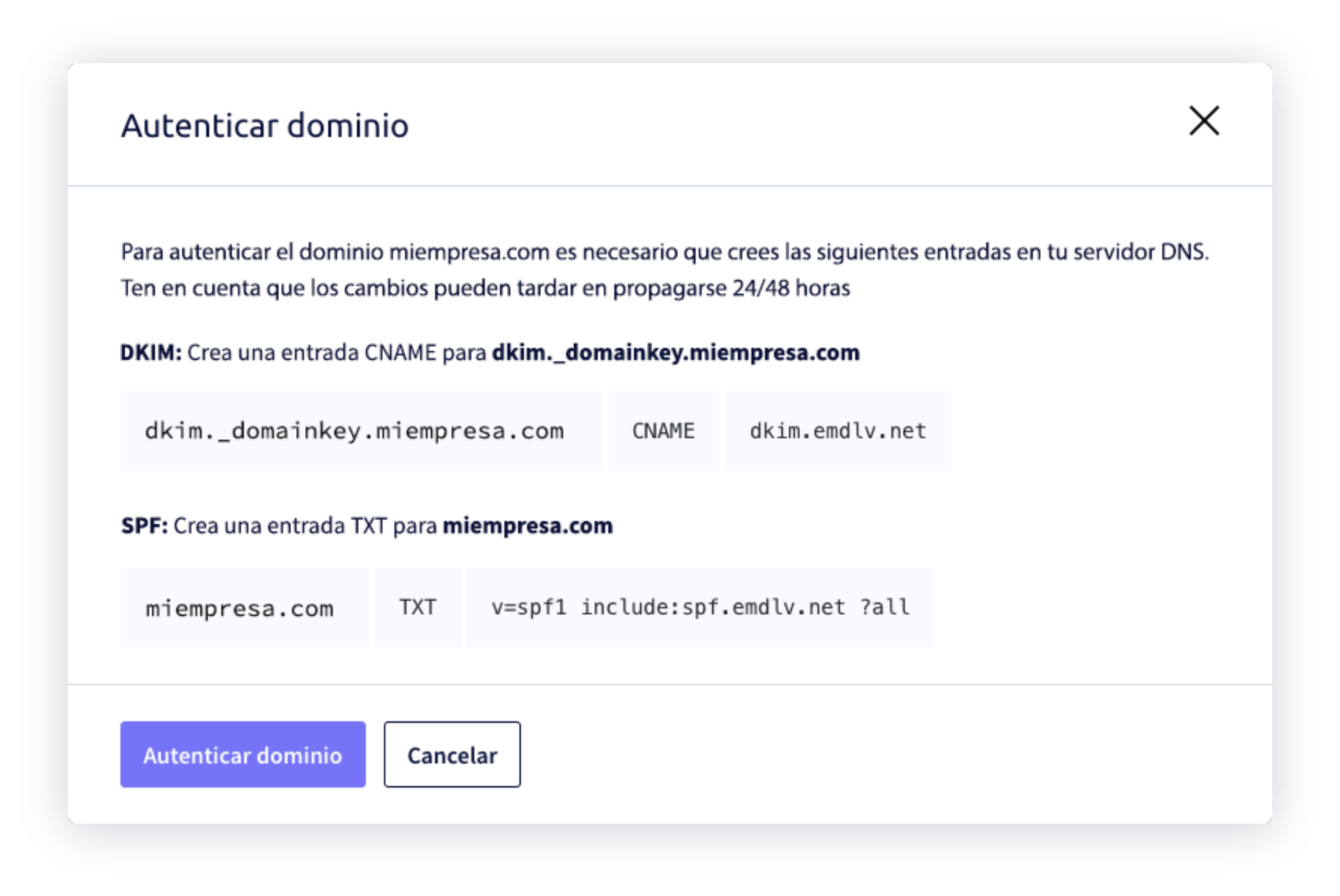 6 You will see your domain as authenticated