1Select "Profile"
Go to the "Profile" option from the drop-down menu in the top right corner.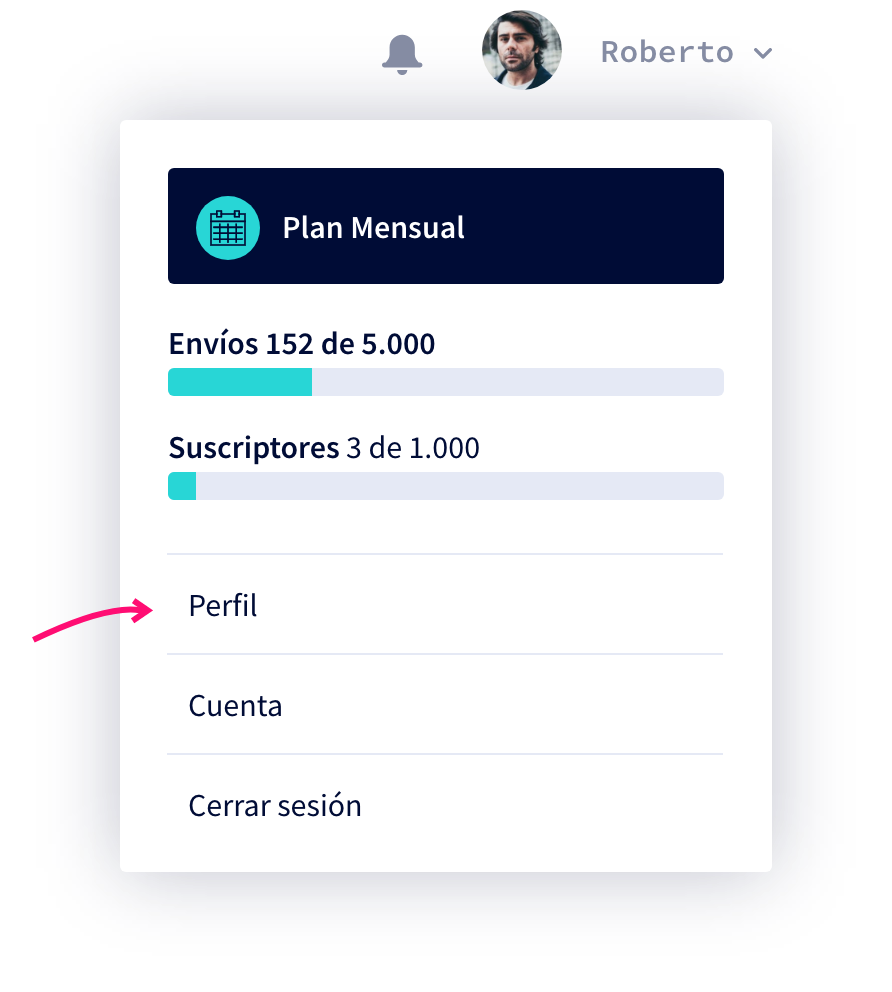 2Select "Access Data"

3Enter the new password
Once in the form, enter your e-mail address, your current password and your new password. Repeat and click "Save"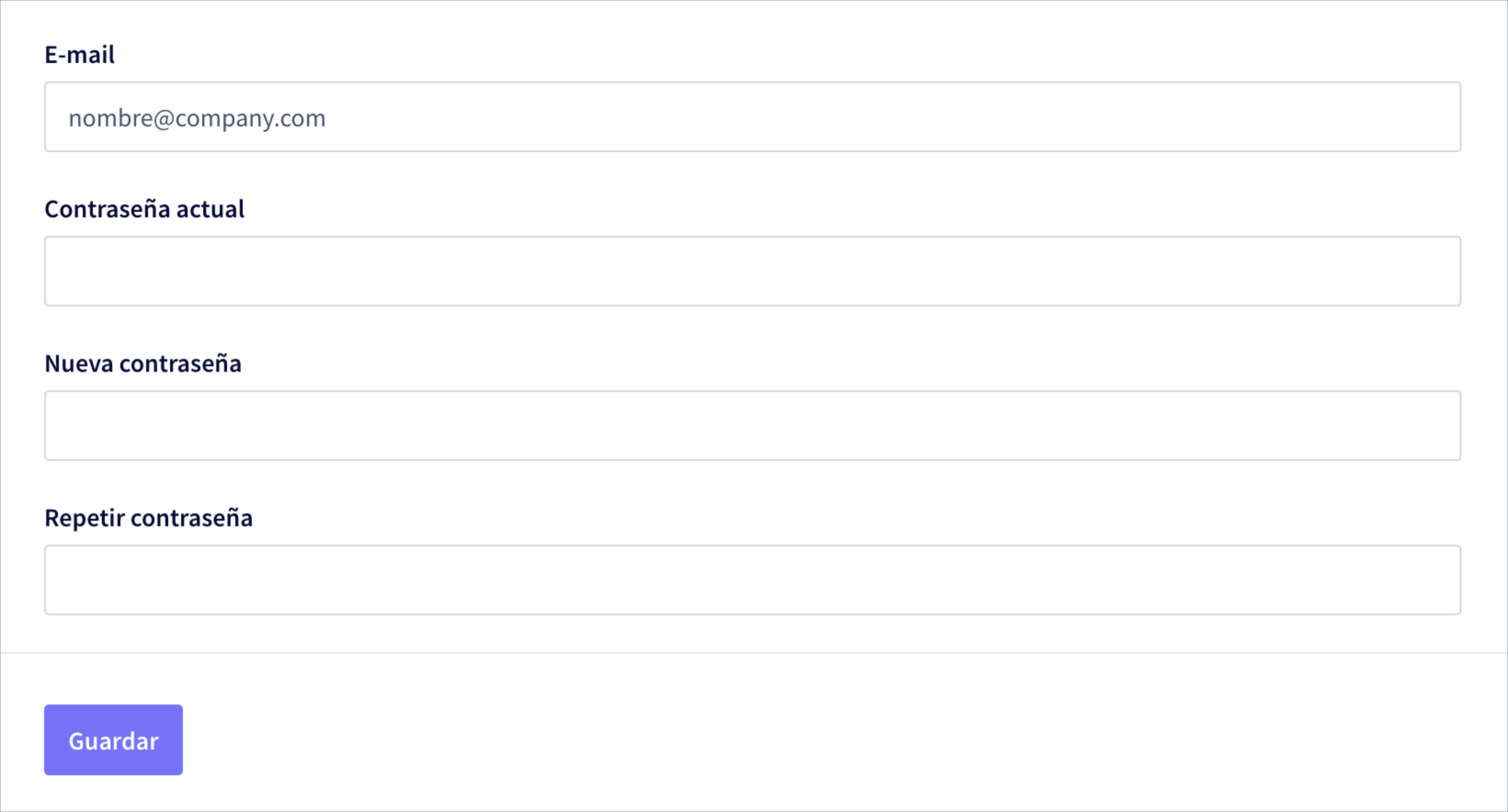 Tips for a strong password:
Do not repeat the same password from other applications.
Don't use obvious or easily deductible words (e.g. "password", "12345", "house")
Don't use personal data, such as your birthday, your pet's name, or your favorite group's name.
Please enter a password that is at least 7 characters long and includes upper and lower case letters
Use symbols (…&%!")
Change it from time to time.