Easymailing users are created through an invitation system. Each user you invite can be assigned a role, which will allow them to access or not certain functions of the platform.
There are five types of roles:
| | |
| --- | --- |
| Viewer | Can see the leads in detail. |
| Autor | Can create and delete leads, as well as access editable templates. |
| Manager | Can create campaigns. |
| Account | Can create and manage users. |
| Admin | Have full control of the application. Can delete the account. |
| Guest Collaborator | A collaborating guest who has access to a guest area where he/she can manage template requests |
How to invite users to my account.
Access the "Settings" section from the control panel. Click on the "Users" button.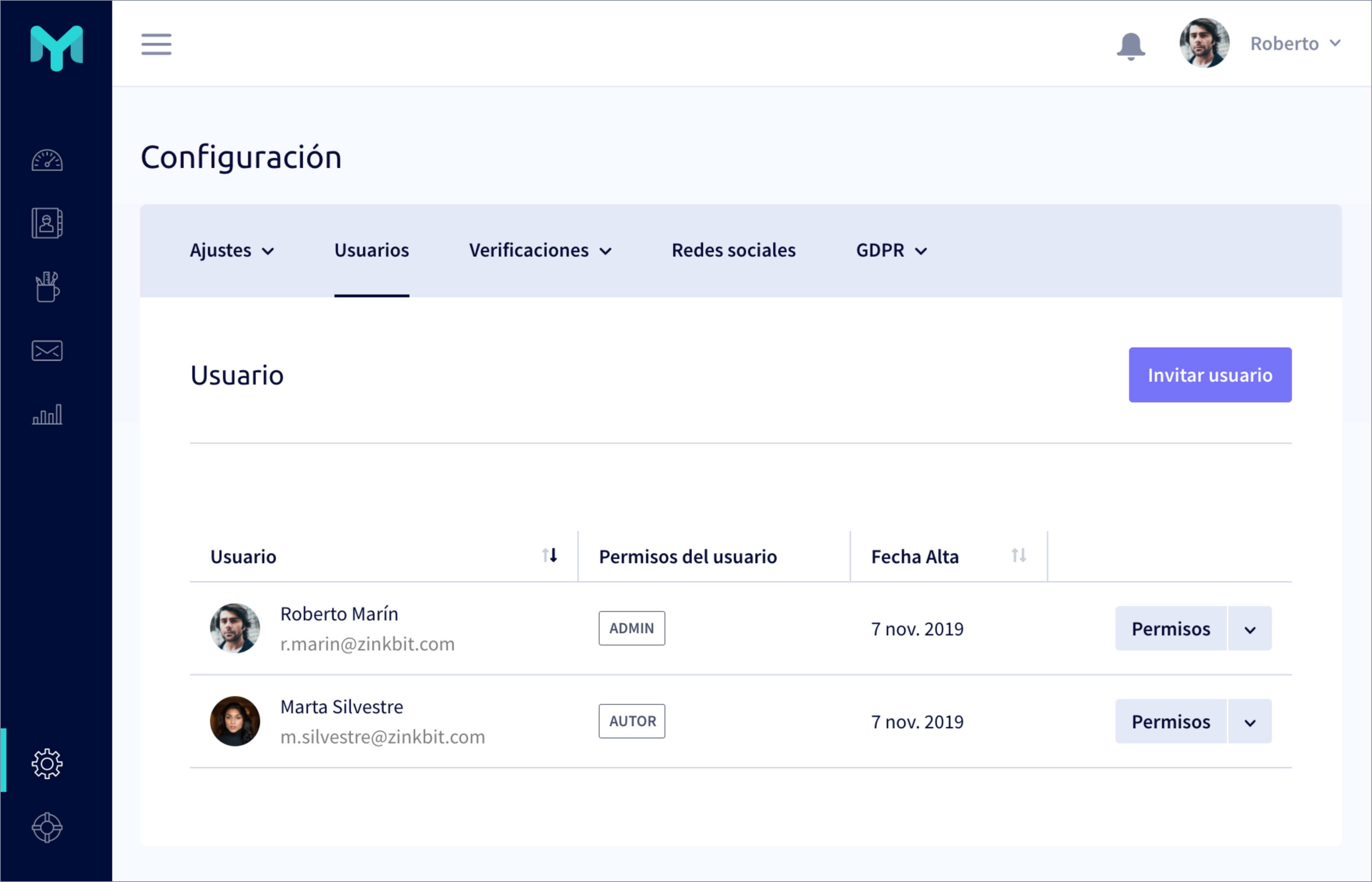 1 Invite a user
Click on the "Invite user" button.
Enter the name and e-mail address of the person you want to invite, assign them a role and add a personal message if you want.
2 The invited user receives an email
The following email will be sent to your email address. Simply click on the "Join this account" button. If for some reason you can't, just copy and paste the attached link into your browser.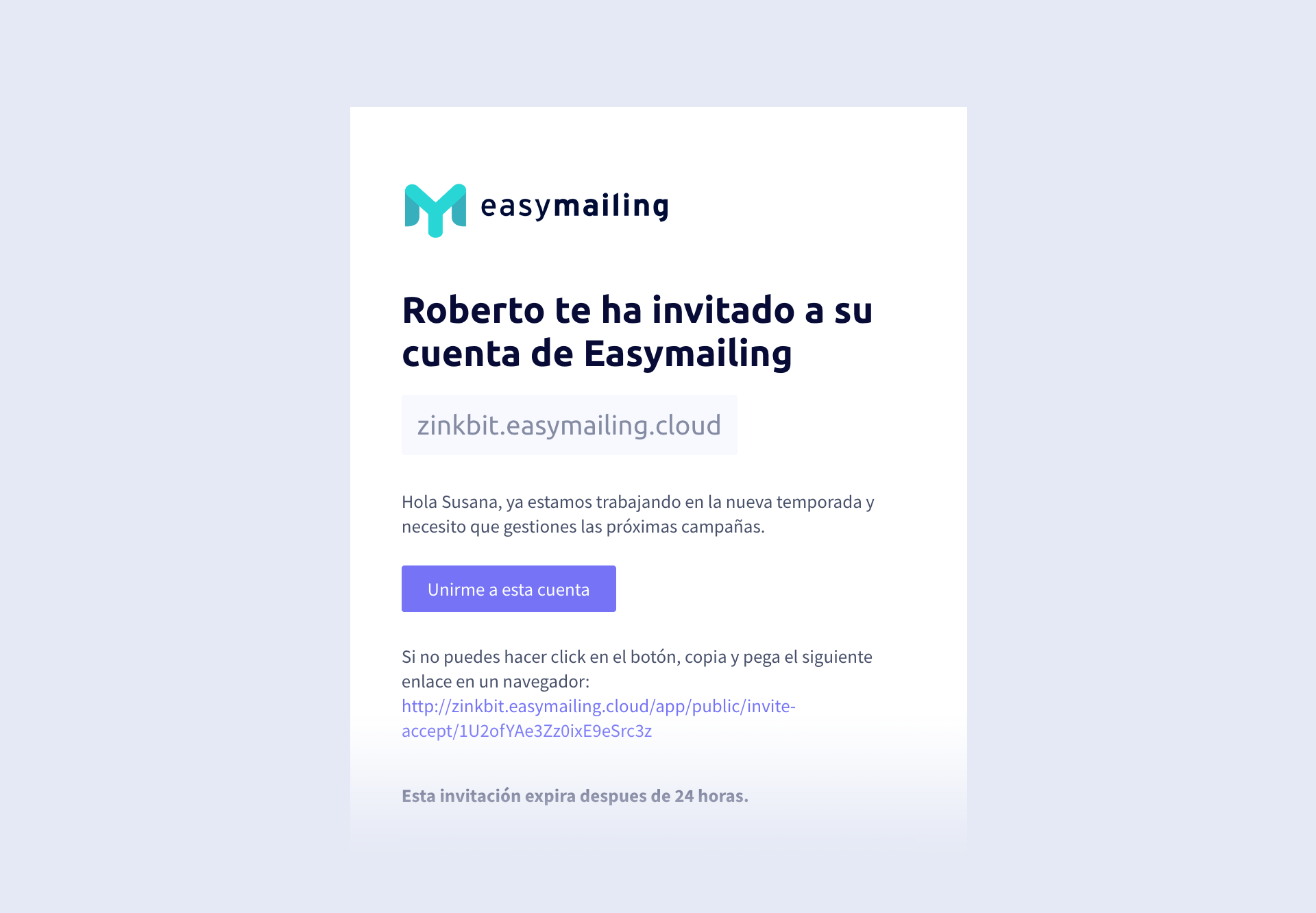 3 The invited user confirms the invitation
The link will direct you to a panel to fill in your details and set a password. Once this step is completed, the users will be able to log in to the platform and access the functionalities determined by their role.
Remember that only the role "Admin" or "Account" can at any time change the roles of users or remove them from the account